derrick rose girlfriend 2011.
I'm a little confused...why was Avid presenting at a Final Cut Pro User Group's meeting anyway? Do they just come in and are like "Hey, you've all made a mistake!" or something?

I went to a FCPUG meeting where Adobe demoed CS5 right when it was coming out. It was nice being able to see the software in use and ask somebody questions. Not everbody is an Apple fanboy.


It needs to come with a 27 inch multi-touch surface to use as the primary work surface, with my current 27 inch monitor as the head-up dual-monitor (input-output-view).

This is long overdue. If apple won't make it, AVID should. ASAP! :)

And for all us professionals, price is not an issue. We want it to be expensive, and so nice that people will rent out facilities.

Bring it on Apple!

This would be the perfect gifts for the pro-world, after helping you back from bankruptcy, remember dear Apple?

Best,
Jon M.

Hahahahaha... prepare for disappointment.


Aww, give them a break, they're probably just trying to keep with the 90's design of the UI. :D

Honestly, the website totally sucks. Looks like a get-rich-quick advertisement site. They might be FCP pros, but they know amateur HTML.

To be honest, the majority of the people that attend the local FCPUG meetings I go to are old school editors that do just that, edit. I'd also say that the demographic skews more towards freelancers.
---
derrick rose girlfriend 2011.
Yes, that's true.

It's also true that most of the time, most people aren't even maxing out ONE core never mind eight.

And when they do, their program won't get any faster unless it's multithreaded and able to run on multiple cores at once.

I'm underutilizing my cpu nearly all of the time, but that's irrelevant-what really matters to me is that fraction of the time when I *am* asking it to do 4 things at once, and I want it do them at the same speed that each could be done individually.
---
derrick rose girlfriend 2011.
What bothers me is people think because an iPad sells more it is superior, unless you made the iPad or work at Apple I don't see how that makes sense. Also most people on here have never even played with a XOOM.

I own both an iPad2 (my wife's technically) and my XOOM. I had an iPad1 since launch until I sold it for a XOOM. For me, Apps are lacking on XOOM but it's made up for with the true tablet OS and excellent first party apps.

Find me a better GMail/Email, Maps, Browser on the iPad and other stuff you will actually use most often and I'll sell my XOOM. Since I've had my XOOM, I haven't touched the iPad2. Everytime I pick it up I miss using the XOOM.

1. Fluid Interface-Apple Kills
2. Battery life-Apple wins
3. Ecosystem-Apple wins
4. Apps-Apple Kills
5. Games and Graphics-Apple kills

For anyone to choose any other tablet over the iPad means they care nothing about these five things and had might as well buy a NETBOOK. It would save them a ton of money.

EDIT: Just noticed non of these things have anything to do with Hardware. Its all USER EXPERIENCE, definitely something only APPLE understands right now.

P.S. U can add all the hardware features u want(8mp rear camera, 3mp front camera, USB ports, etc) but ID STILL CHOOSE THAT BEAUTIFUL ALUMINUM FRAME OF TABLET over all that any day.
---
derrick rose girlfriend 2011.
illegalprelude
Aug 25, 03:15 PM
Call it what you want but these new MacBooks are crap. Yea there is people who are enjoying theirs without a hitch but look at all the reports of problems. Not once on this forum have we had a flood of problems with a single unit. Apple dropped the ball on this one. Poorly made unit
---
derrick rose girlfriend 2011.
citizenzen
Mar 22, 11:00 AM
Oh yeah... and here's a fun little nugget for those who like to tout Obama's coalition:

I'm confused. :confused:

What point is 5P trying to make here?

Is the fact that one list contains more countries by count make it superior to the second? Is that the only way to judge a coalition, by count?

That seems a little too simplistic to me.

For instance, I added up these two lists (after removing duplicates) according to how much the countries spend on their military ...

• Coalition Countries - Iraq - 2003 ~ 152 billion

• Coalition - Libya - 2011 ~ 179 billion


I guess it's just how you want to look at it. :cool:
---
derrick rose girlfriend 2011.
Which launched 6 months after the original iPhone...and was displayed in February of 2007 with an entirely different interface.

The point is no one will ever confuse this with Apple's iPhone... But what Samsung is doing now is another story.

If you look at each item that Apple takes exception with individually it seems silly, but when you put them all together in a single device it's a twin to the iPhone... An iClone.:rolleyes:
---
derrick rose girlfriend 2011.
HecubusPro
Aug 27, 09:37 PM
Sifting through this thread can make one either optimistic or irrational, depending on who you ask. One point I found absent among the discussion was the possibility of a Core 2 Duo machine coinciding with the September 16th iPod offer end date.

Makes sense to me, but then I tend to get shouted down a lot in this forum. ;)

What about simply rational? It's easy to become excited at the prospect of shiny new merom macs ready to hit store shelves tomorrow or tuesday, but I think that's premature. The rational part of me, which has taken over the part of me that's flipping out excited, says we'll see them within three to four weeks. I know that's disappointing to a lot of people, but if you have read through these posts, and the macforums front page, I think it's easy to surmise that that will be the case.

Of course, I would love for my MBP merom to hit stores tomorrow, so if I'm wrong, I'll eat a raw potato. :p But I don't see anything wrong with saying new merom systems will ship by the 16th to take advantage of the Nano promotion. In fact, I bet Apple is probably scrambling to make sure that is the case.

But don't be fooled by my rational side too much. I've already bought a .mac account and a cool new backpack to house my MBP when it finally does ship. I'm about ready to jump out of my skin I'm so excited.:D

EDIT: Wow! I just made "macforums member!" :cool:
---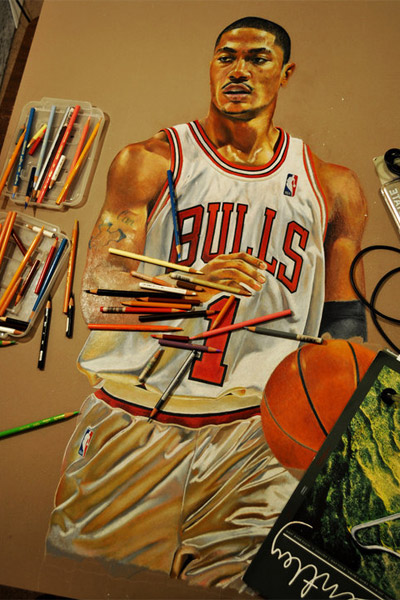 picture of derrick rose
NebulaClash
Apr 27, 09:40 AM
It's nice that this month's "Apple-gate" story will start to die. I can't wait to see what the media generates next month in the "Apple-gate" saga.

Antennagate
Locationgate

C'mon, Apple competitors, think up your next outrage.
---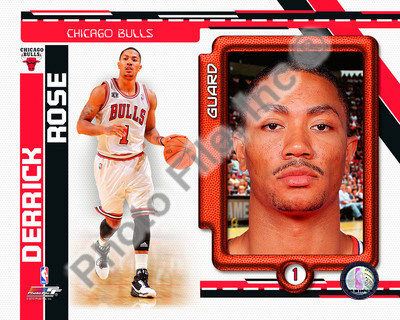 derrick rose girlfriend 2011.
thedarkhorse
Apr 12, 06:09 PM
http://twitter.com/#!/fcpsupermeet

There's supposed to be live updates on that twitter feed.
---
derrick rose girlfriend 2011.
"The-Most-Powerful-machine-more-powerful-than-Pentium1-2-3-4-Merom-Conroe-Norah-Or-was-it-Jonah-or-Yonah-Xeon-Neon-Freon-Argon-Vista-Panther-JamesBond-MrBean-Xmen-Batman-and-Jesus-put-together"

And more famous than the Beatles...
---
derrick rose girlfriend 2011.
If your sector of the business has decided to move to Premier because it works for them, awesome- but don't paint it as an industry trent. Cause I've seen zero migration from FCP to PP in Toronto post houses. Pro editing is still a two horse race: AVID and FCP.

And I can't help but think how ironic it will be if the new FCS will be built on AV Foundation, which was pioneered on your hated "itoys".

http://www.philiphodgetts.com/2011/02/a-new-64-bit-final-cut-pro/

Never said it was an industry-wide trent (sic). I said "a lot of professionals" have made the switch.

Thanks.
---
derrick rose girlfriend 2011.
leekohler
Apr 28, 04:28 PM
Well he's obviously American! Just look at him! ;)

Yeah, I wanna know why he is "obviously" born in the US, and Obama isn't/couldn't be.
---
derrick rose girlfriend 2011.
SactoGuy18
Apr 27, 08:41 PM
yg17, I hate to say this but Obama HAD to do this to avoid the entire "birther" issue from turning into a major distraction that ends up wasting everybody's time during the election cycle next year. Heck, it's already wasted everybody's time for the last three years anyway. :rolleyes:
---
derrick rose gf. derrick rose girlfriend. derrick rose girlfriend. Blues003
Power Supply at the top is REALLY stupid.

Why?
---
derrick rose girlfriend 2011.
polyesterlester
Aug 7, 03:55 PM
From the Xcode 3.0 (http://www.apple.com/macosx/leopard/xcode.html) page:

"Project Snapshots

"Record the state of your project anytime, and restore it instantly. Experiment with new features without spending time or brain cells committing them to a source control system. Like saving a game in Civilization 4, Xcode 3.0 lets you go back in time without repercussions. If only reality worked this way at the Pentagon..."

I love you, Apple.
---
derrick rose girlfriend. is
Uh, iMovie was botched?

To people who resist change - which is pretty much everyone, myself included -just to varying degrees depending on how much it affects me.

The initial reaction will be negative - what a shocker! The key will be that if Apple does nail the new paradigm and it makes sense, the anger, shock and grief will be displaced with enthusiasm and acceptance. There is nothing new here, it's human nature in motion.

They key is for Apple getting it right. They have a pretty good track record (not perfect, mind you) of anticipating and getting things right.

And even if you hate every single decision Apple has made, you still can't deny that we all benefit since they are pretty much the only entity pushing any significant innovation - and they have been the primary pusher for some time now.
---
derrick rose girlfriend miaka. derrick rose girlfriend miaka.
MacBoobsPro
Jul 20, 08:34 AM
It's the future, you know, soon the clock speed will be irrelevant and we'll be expressing processor speed in number of cores octocore, hexacore, tricontradicore, hexacontetracore, hecticosoctocore, and such and such

You mean its the future today? I thought it was next week! :D
---
derrick rose girlfriend 2011. derrick rose girlfriend 2011.
I think most people are missing this key bit of info - Location Services was turned off and the database was purged, and it still made a new database with new data...

No one is missing anything here. You as well as the Wall Street Journal are confusing "Location Services" with this database.

Location Services are those that provide data from 3rd party providers based on your location. Your date "IS" passed to them of where you are currently located so that they can provide you results on things in your area. i.e. Movie Schedules, Four Square, etc.

This database "locally" stores your proximity to cell towers and wifi antenna's.
---
derrick rose girlfriend 2011.
MacBoobsPro
Jul 20, 10:09 AM
you need to do your math better, extra core = 1.5x - 1.8x speed increase. but still the same power usage as a normal core!

Wow Im having to do a lot of explaining of my posts, im beginning to think im a bit retarded. :(

24Ghz is (in my head) an 8 core machine running at 3Ghz i.e. 8x3=24

Its just an example to make things easier for people to answer my OP. :)

DISCLAIMER: All information contained within my posts sounded right in my head at the time of writing. However I may have been A) Quickly typing because I should actually be working B) Trying to be funny but failing miserabley or C) Drunk. It is not my intention to confuse people but I seem to do it quite easily and without knowledge. Please address any complaints to the complaints dept. at Microsoft Corporation.
---
theOtherGeoff
Mar 22, 04:29 PM
So what is next year the year of? Phones again let me guess

It will be the Year of Me.

MobileMe... renamed to be just 'me' Me on the web... Me on my iPad... Me on my iPhone... me on my mac... me on facebook.... me on ATV me on iTunes... Me on steroids.... me on the moon... Me... ME... ME!!!!!!!

(Cue Jon Lovitz with an Apple commercial: "Get to know ME!")
---
MacBoobsPro
Jul 20, 08:24 AM
New MacPro rev2.
8 cores = 24Ghz
(with Free fire extinguisher and ear plugs) :p
---
Google is really trying hard to anything but their big motto. :eek:
---
TangoCharlie
Jul 20, 12:44 PM
I disagree. I think Apple will use Core 2 Duo (Conroe) in the iMac, and Merom in the MBP. The iMac could hold a G5, why not Conroe?

On top of that, you'll notice that a 2.16 GHz Conroe costs $70 less than the 1.83 GHz Yonah that's in the iMac now, $70 less than a 2 GHz Merom, and $200 less than a 2.16 GHz Merom, increasing Apple's profit margins on the iMac considerably or allowing a price drop- plus they can advertise it as a desktop processor.

In fact, even if Conroe was too hot (which I highly doubt, since the iMac had a G5), a 2.16 GHz Conroe underclocked to 2 GHz still saves $70 over a 2 GHz Merom.
I don't disagree with your logic.... and in time I think the iMac will move to Conroe; However, the Merom is a drop-in replacement for the Yonah, and that fact alone suggests to me that Apple will upgrade the iMac to Merom first (WWDC). The very fact that Merom and Conroe will both be "Core 2 Duo" will let Apple pop in a Merom initially and then "upgrade" to Conroe with a mainboard upgrade at a later date. As you say, I don't think heat is an issue here.

Only time will tell. :)
---
Looking for some controversy are we?!!! :rolleyes:

No, I really think that iMovie is a good example of video-editing software. Did Apple changed FCP's look and feel in the last few years? No! It is outdated, that you have to admit for sure. iMovie has a far more modern UI, which should be adopted by FCP somehow. I didn't mean FCP should lose all its Pro-features. FCP could also adopt the easy way of handling your footage: In iMovie I see what I shot and can quickly add clips to the project without setting in and out points manually. And what about the precision-editor? For one project I abandoned FCP just because it has no precision editor.
I think FCP could learn a lot from iMovie. And if the same man, who created iMovie, is also the chief of the Final Cut Studio Developer Team, it will happen!
---