With the announcement of
Also, your ignorance and arrogance didn't let you understand my point. Every new version of Office, specially the Windows version, requires a bigger and faster computer to run. And when you compare features, there's no real gain from one version to the next, just nice looking colors and animations, which are a waste of processor speed.

Go learn some manners, and mature at least a little. Idiots like you shouldn't be allowed in these forums.

And every new version of itunes requires a bigger and faster computer to run, your point? Hardware moves on , every companys takes advantage of that.

office 2010 runs fine on older hardware just like windows 7 does. I would suggest you tr it out yourself before making such statements. Office 2010 runs fine on my 5 year old computer my wife uses.
---
kate middleton prince william
Silentwave
Aug 26, 04:48 PM
You're screwing up, intel. We don't want 300 trillion transistors on a 1 nm die. We want longer battery life. Idiots.

But there's no die size change here....

and doesn't transitioning to a smaller process usually mean improvements in that department anyways?

Next die change is the 45nm Intel Core Microarchitecture "Penryn" core for mobile- mid-2007 or thereabouts.
---
prince william and kate
A very ignorant post. Especially if you value quality. I hardly call providing the best quality video "sucking money out of home consumers"

Perhaps a little hasty of me, I was simply meant to say that in my experience I've not ever been required to deliver anything on Blu-Ray, and that to my mind it was a purely consumer format.

I don't think blu-ray support is a dealbreaker, but I certainly wouldn't mind exploring the authoring options.
---
Prince William amp; Kate
Autumn is ages away!! Damn it!!!

Have to admit i'm not very impressed at the moment *cough* but i'm staying optimisitic that when i read more into it and as more information comes out there will be something that grabs my attention.

I'm kinda bummed that even with Vista sneaking up that Aqua hasn't changed much.

*stays optimistic*
---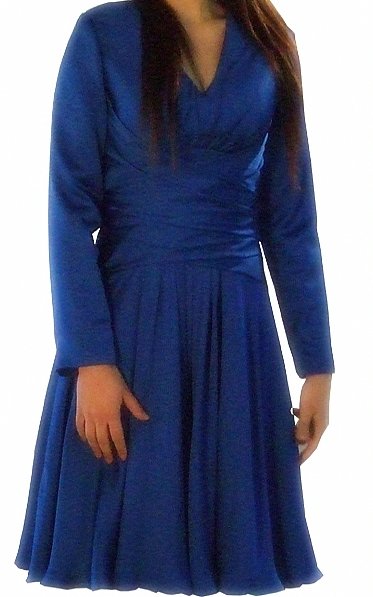 Prince William and Kate
Dr.Gargoyle
Aug 11, 06:49 PM
Confused.

Can somebody explain me the differences between the cellphone market between the US and Europe.

Will a 'iPhone' just be marketed to the US or worldwide (as the iPod does)?

C.:confused:
The biggest difference would be that in europe we use GSM-system (900 Mhz and 1800Mhz) whereas US use both CDMA and GSM (850MHz and 1900Mhz)
A typical triband GSM phone enables you to call more or less all over the world whereas a CDMA is more or less restricted to use it in US and some countries in Asia. CDMA and GSM are two incompatible system like windows and OSX, i.e they dont "speak" with each other. One difference you notice as a user is that GSM phones has a SIM card which more or less is your identity. That is, if you have an unlocked cellphone you can change operators whenever you feel like it. This is not possible with CDMA cellphones.
Celphones are also much more common in europe and the "typical" cellphone user is not that tied up to an operator as a "typical" US user. Carriers in europe don't cripple the phones like some do in US.
I am sure there are man more differences, but these were the only that came to my mind right now.
---
prince william and kate
georgethomas
Apr 7, 09:54 AM
haha u cant stop technology from growing. ;)
---
prince william and kate
georgee2face
Mar 23, 08:57 AM
Well, let's hear it for the Angles and the Saxons who came down frrom the North Sea ( Dennmark, Germany, france and the Netherlands) to start the language we can argue over so fluently and ardently today!!!!!
G






You know, this silly attitude really becomes tiring. Modern English really began in the 1600s, as did English colonization of what is now North America. The British English and American English languages formed concurrently, American is NOT a late offshoot. Rather, they both stem from the same Middle and Old English, but separately.

Get over yourselves.
---
prince william kate middleton
You realize there are probably only four people on this board who are old enough to get that joke, right?


5.
:(
---
Prince William And Kate
Wirelessly posted (Mozilla/5.0 (iPhone; U; CPU iPhone OS 4_3_1 like Mac OS X; en-us) AppleWebKit/533.17.9 (KHTML, like Gecko) Version/5.0.2 Mobile/8G4 Safari/6533.18.5)

How about an interim update? All they need really is a software update to bring all the little widgets and candy that clutter up the androids. Their camera is still the best IMHO. And ease of syncing is still the best. And don't forget- it's an iPod. Seriously the android is just more complicated for most things. It doesn't do well (anything) with embedded QT and it's insanely lacking in consistency- which is why it's the love of techie IT types. They love to be in the know. It's PC vs Mac all over again.
---
prince william and kate
Open doesn't necessarily mean "supported". All it means is that the source code is available and you can do whatever you want with it (as long as you keep that same source open as well). If some other group or company wants to take on and support an Android variant, they can do so and support it with updates. As far as I understand open source licences, Google can't prevent this.

On the other hand, Google has no obligation to support every single variant out there, or put the Google stamp on something they don't approve because of quality, compatibility, consistency or any number of other concerns. That said, withholding the Honeycomb source may be stretching it.

If you're going to licence your project as open source, then you do actually have to release the source. I know there's often a delay with commercial products. I suppose the tolerance of the open source community depends on the reason and the amount of time the code is held back.
---
With the announcement of Prince William#39;s royal engagement to Kate Middleton, Hollywood just can#39;t get enough. The duo met when they were students at
AppliedVisual
Apr 25, 04:20 PM
This is so incredibly stupid, it's mind-numbing.

Edit> I deleted the rest of my post. I see no reason to comment further.
---
Prince William and Kate
You are talking crap. It is only about industrial quality. Nothing else.
There are simply too many individual issues with the new MB and MBP here, and I do not want to repeat them. Mostly hardware, but some are related to using OSX and MSOS. You can read, so do that.

APPLE has been 'second to none' in the eyes of APPLE users, compared to who? I think MAC OS is fantastic, but it does not mean, that all those who switch now to APPLE have to accept hardware lemons to get this OS... Absolutely no excuse for over 25% crap products delivered to the customers...

Everybody knows that APPLE could have had a 40+ market share, but decided not to license out. We all would be happier now, but JOBS decided against that years back. So now we are talking about a less than 5% market share... JUst do your math: If they had a 40% share WW, we would hear millions screaming about their lemons...

It seems there's too much luck involved when buying an APPLE product right now.
When they finally get their QC act together I will gladly buy their product.

Cheers, and no hard feelings.

No hard feelings indeed, but please show me numbers and facts, not anecdotal evidence of some dozens/hundreds of people (as compared to millions of purchasers). I will take your point when you do that, thanks very much. And really, to say that 25% of Apple products are lemons is to be, at very least, extremely glib.

Besides, if Apple is able to replace/fix those that have problems, there is no reason to complain whatsoever...this is what guarantees and technical support are for.
---
Prince William and Kate
The star field background for Spaces was Tacky.
---
prince william engagement kate
NY Guitarist
Apr 5, 07:23 PM
I hope the next release of FCS integrates the different apps within the suite under a single UI.

The whole "Send to" export concept always seemed like an awkward workaround for using this package as a "suite".

As sad as it was to see Apple kill off Shake, my hope is that it will be reborn inside FC as the node based compositor portion of the package. Motion inherited some of Shake's features, notably SmoothCam, so hopefully more of Shake will live on in FCP.

I'd really like to see FCS become of a single app where the "suite" of apps becomes more of a "mode" of operating. In other words if you choose to do editing the UI can switch to a mode that focuses on that, as with compositing, titles (LiveType) or audio editing (Soundtrack).. and so on.
---
prince william engagement
You know, on second thought....there never will be an iPad "killer".

Show me a single tablet, from any manufacturer...that will out-sell the iPad.

You can't.

Which of the announced competitors will sell over 15 million in a year? To be the iPad killer...something will have to sell at least 15 million...and that was before iPad2 was released.

Even if you take into account something that has not been announced yet...you can't find an iPad killer. There are too many competitors to the throne...how can the public differentiate between the competitors, some of which are the same thing hardware and software wise....and pick one that will be the "killer".

There has not been an iPhone killer released ever....there has not been an iPod killer released ever...and there will not be an iPad killer released...ever.

And yes, the Android fanboi cult will chime in and tout the latest and greatest...which will be superseded in two weeks by something else from HTC or Motorola or whoever...if any of these are the killer..why are their sales so much lower than a comparative iDevice?

And don't toss me total number of Android sales or activations....show me a single model from any manufacturer that has sold greater than any comparable Apple portable device (iPad, iPhone, iPod)....there isn't one.



(awaiting the "sales don't matter" comments...and "specs are where its at" dribble.....)

This is EXACTLY what I was talking about in my first post on this thread - fanboyism at its worst.

"There will never be an iPad killer"? What a ridiculous statement to make. Who knows where mobile tablet computing is heading in the next 1/2/3/10 years. Maybe demand for small tablets will rise? Maybe other operating systems will outstrip iOS? You knows how many units ANY particular tablet will sell next year? It so dismaying to see such a ridiculous view spouted as gospel.

And anyway, why the obsession with a 'killer'? People don't use a Dyson vacuum cleaner because its a Bosch vacuum killer, people don't use chopsticks because they are cutlery killers, hell, apply the analogy to anything. People will ALWAYS pick (rabid fanboys aside) the consumer tool that works best for them. If that means that I find the Playbook fits my needs, I don't give two hoots if it's not an iPad killer. It really doesn't matter to the sane individual.

FWIW, I believe that for all its failings, Android's spread across many developer platforms DOES have its benefits - who knows, we may seem a really strong Android OS this time next year?
---
kate and william engagement
I don't ever recall Apple ever placing any presence at/during NAB or AES
Phil Schiller showing off final cut pro 4 and DVD sp 2 at NAB 2003 says hello.
Apple was on stage at several NAB. Final Cut Pro itself was introduced there.
---
kate and william engagement
SmileyBlast!
Apr 11, 12:28 PM
They should stick to the June update each year. I know it may not be their fault but Apple need to keep the iPhone up to date, otherwise they will lose ground. Mobile phones are very competitive.

I definitely agree with this.
They need to keep their Market Share and Lead position with regular updates to the iPhone franchise.
---
Prince William and Kate
I think this IS a privacy issue. That data could end up in the wrong hands. Does anyone store a text document on their iPhone with a list of their bank details and passwords? No, because it could end up in the wrong hands. So could this data that's being collected.

This data shouldn't be recorded without permission, no matter what's being done with it.
---
prince william and kate
littleman23408
Dec 6, 08:15 PM
I got an 03 Lotus Elise :rolleyes:

Its a nice car, i just have no use for it. Idk if there are Lotus-only races later on so i didnt sell it yet.


I noticed in my garage that theres an option for sharing cars online. I havent read the GT5 manual so i have no idea what it does, but i assume it would allow my PSN friends to drive my cars if i'm not using them. I shared my Citroen, if someone is logged on later check the Online tab of your garage and see if its there. Just dont put too many miles on it ;)

Werd, I'll check later. I know I noticed you online earlier. I wanted to send you a message so we could race. I went in the lobby and was just :confused:

So how do we go about setting up a two (or more) race?
---
RadioShack store manager here and i have some very interesting information if you guys don't already know this.

Now, What do you think about getting your iPhone 4 at the shack? I'll see you there... :)I like the trade-in part. But must we activate the phone in the store? I would rather take the sealed box home and activate there over the phone with AT&T. Will that be allowed? :confused:
---
starflyer
Apr 25, 02:04 PM
This is why we need a "loser pays" system.
---
For a programmer dealing with Terminal, Xcode, Netbeans, Eclipse, etc (not graphic intensive softwares), would this macbook air be a better deal than the 13/15" Macbook pro?

Anyone?

The main thing keeping me from wanting a MBA for software development is the 4GB RAM limit. If you're not running any virtual machines you'd probably do just fine with 4GB, but as soon as you need to run a Windows VM things will get painful (especially if you're running Visual Studio in it).

If could get a MBA with 8GB of RAM and Thunderbolt I would get it instead of a MBP for my next machine, at least if the MBP stays the way it is (16GB of RAM option on a MBP would change things for me; I'll take all the RAM I can get).

Edit: One minor thing to note is that the 13" MBA has the 13" MBP beat on screen resolution. That's completely silly considering the MBP updates came well after the MBA updates.
---
"It would be a nice idea."
What does that mean? I have lots of nice ideas for getting money when I didn't do anything.

By this logic, shouldn't Universal also get royalties for every CD player, Cassette player, and radio sold?

Might as well cash in on the giant cash cow that is the iPod :rolleyes:
---
Oh, we are totally getting an iPad app to go along with this program. I can feel it.


Impossible.

The iPad is not a serious computer. This will never happen.

It's just a fad.

Ignore the big-name game titles for iOS. Ignore the upcoming Photoshop app. Ignore the millions of sales. Ignore the copycats in the market.

It'll all go away very soon.
---