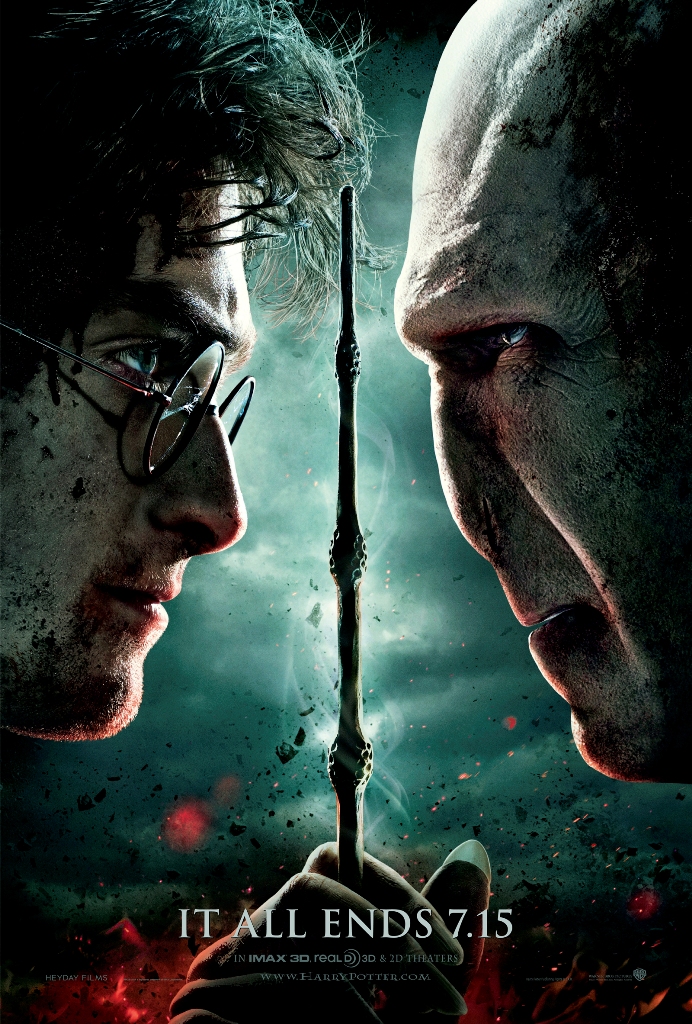 Harry Potter and the Deathly
at last, I may be able to build a system that will run Vista well!

EEEEEEEEEWWWWW!!!!!
---
harry potter and the deathly
Wirelessly posted (Mozilla/5.0 (iPhone; U; CPU iPhone OS 4_3_2 like Mac OS X; en-us) AppleWebKit/533.17.9 (KHTML, like Gecko) Mobile/8H7)

Funny thing is, this is NOTHING compared to the information about you out there already. Keeping a log of cell towers you've been in the vicinity of is positively benign.

Spend 12 years working in accounts recovery and your eyes will open.
---
harry potter and the deathly
Henri Gaudier
Aug 17, 04:34 AM
It's odd, seeing as Mac's are still the choice for many musicians that some kind of specs are never given that would be of interest to musicians. The released figures don't do much for me. I'd like to know the polyphony improvements say for Kontakt under both systems in Digital Performer 5. Other than, of course you can't because Mac have pulled the rugs out from the software developers feet again. Hence, the software doesn't exist yet. Anyway, the Intel should beat the G5. The Quad G5 is a year old and at the time of it's release it was considered disappointing because we'd had a 2.7 processor released 6 months before that ... so I think the expectation (And SJ promise) was for a Quad 3.0. Quad 2.5 was almost like a step back. Aren't these the results, more or less, that SJ promised 2 years ago? Only he's had to F about with our work flow yet again? Yeah great! In 18 months when everything has settled down and been revised a few times and the software has undergone some adjustments we'll all be coasting along and BAM .. Apple are switching again back to Freescale who are now world leaders. "The Freescale roadmap" say Steve Jobs " is very exciting...."
---
Harry+potter+7+part+2+
Wait until the first revision comes up! as always, the desperates install the new OS that come full of bugs and then complains starts "I lost all my data".

Just my 2cents.

Not to mention that this sort of upgrades just make you buying a new machine to run the system as it should.

Words of wisdom. Until Lion has been used widely, I'll sit it out for the first or second update.
---
Part 2 follows the first half,
Nice to meet you Jersey.

Are the gift cards good indefinitely?
---
Movie Title: Harry Potter and
raymondso
Sep 19, 08:51 AM
the apple store is still going very healthy now
does that mean no update today?
---
+deathly+hallows+part+2+
gadgetgirlnyc
Jun 17, 09:52 AM
rumor has it, yes. We are going to get iphone 4's from wireless D2U, but there will not be many.

However, with the constraints on the inventory right now, I doubt that is possible. It's going to look like if you did not get a pin this time, you will not get an iphone.

My DM told me I might not even get the iphones I ordered myself for various reasons. Radioshack had no idea what they were going to do for the launch the night before.

Best bet is to either go to wally world (wal mart) or get it on apple.com

I have not heard anything about Walmart getting the iPhone4 :confused:. I do know I went to my local RS & was asked for my information. The manager said he will call me @ 1:00am Thursday morning to give me a pin#. Gave me an appointment for 8:00am. I told him if no shipment, do not call me!! ;)
---
Deathly Hallows – Part 2
This sounds good to me. I am waiting/saving up for a new laptop replacement for my recently departed(moment of silence) ibook.

Even if i had the money, I was going to wait for the 2nd generation of the macbooks.

Santa Rosa sounds cool, but if the macbooks got the merom along with the MBPs in September, then I wouldn't wait for Santa Rosa and just nab one now.

However, if they don't go 64bit....then I may just wait till January, and get by without a laptop(gulp) for another 4-5 months.
---
US Release: 15th July
This wont end androids openness. It will make is so that there is more of a consistent experience amung all android devices.

We will still be able to install from "unknown sources" for example.

Relaz macrumors.. not as big as deal as you are making it.
---
deathly hallows part 2
LagunaSol
Apr 19, 01:57 PM
wow @ post 2.

apple will have a hard time fighting this in court.

Hardly. Samsung would have been fine had they stuck to that original theme, rather than move into Apple's house as a squatter with a subsequent model:

http://www.tmobileniles.com/wp-content/uploads/2011/02/iphone4-vs-galaxy-s-head.jpg
---
Check out the Harry Potter and
Radio Shack is still around. :P

It's probably the best place to go. NO ONE is going to know that Radio Shack has the iPhone. Probably a quicker in and out then Best Buy or an Apple Store.

But honestly this whole trade in thing sounds fishy. Why would they give you 270 for a phone you can buy brand new starting the launch date for half that.
---
Part. harry potter and the
AnandTech is putting a lot of emphasis on this FB-DIMM issue. Their Conroe vs Xeon comparisons are poor given that they maximize the FB-DIMM latency "problem" by using a Mac Pro with only two RAM slots occupied. Seems as though they have an agenda to exaggerate the importance of this technical issue.
---
+deathly+hallows+part+2+
Im guessing hopefully by the years end for the G5.... :) :)

What by the years end? That we stop reading the same "PowerBook G5 next Tuesday!" non-starting done-to-death joke?? :rolleyes: :p
---
Deathly Hallows - Part 2
Cougarcat
Mar 26, 12:56 PM
Do you use stacks for accessing applications? If yes, then why wouldn't you want to use launchpad?

I use Spotlight, but Launchpad is terribly inefficient compared to stacks. You have to click on its icon to invoke it, hunt through potentially a bunch of different screens, click on a folder if you've organized your apps, and then click on your app. With stacks, I move my cursor down to the dock, click on the appropriate stack, and then click on my app. 2 clicks vs a button press, a bunch of swipes, hunting, and 2 more clicks.
---
Harry Potter and the Deathly
I thought the 320m was also integrated? Wouldn't that mean that would be your only graphics card were nvidia allowed to add them to sandy bridge? I don't see why you would have integrated intel hd 3000 along with an integrated 320m (or successor).


Why not ? A 320m successor would just destroy the Intel HD 3000 which is sub-par compared to the current 320m. Why not use 2 IGPs and go for a 2 chip solution instead of using a dedicated GPU and have to rely on a 3 chip solution if that 2nd IGP just blows away the first ?

Heck, just disable the Intel 3000 HD entirely.

Intel got greedy.
---
the deathly hallows part 2
whooleytoo
Sep 13, 07:37 AM
What I couldn't understand - I couldn't see it explained in the article - why is the dual core Mac Pro (i.e. with current Mac Pro with 2 cores disabled) faster in so many tests than the 4 core Mac Pro.
---
Release Dates: Part 1:
Obviously, inherently the iMac design is inferior to the Mac Pro/Powermac.

It may be obvious, but based on your earlier statement that a Conroe iMac would be "able to crunch through" apps faster than a Mac Pro, the obvious seemed worth identifying.

But I think there's a bigger reason why Apple chose to go all quad with the Mac Pro: Apple chose all quad because a duo option would have had the same performance in professional apps (again, excluding handbrake and toast which are the only two examples touted about). A single processor Woodcrest or Conroe option will have the same obtainable CPU power for 90-95% of the professional market for another 6-12 months at the very least.

So you think they put an extra processor in across the line just to be able to say they had a quad? Even the AnandTech article you used as a source showed here (http://www.anandtech.com/mac/showdoc.aspx?i=2816&p=18) that PS took advantage of quad cores in Rosetta

Here's some data regarding the Mac Pro's FSB:
*snip*
What can we take from this? Because of the use of FB-DIMMs, the Mac Pro's effective FSB is that of ~640MHz DDR2 system.

And how does it fare in memory latency?
*snip*

Your points about latency and FSB are not separate negatives as you have made them. They are redundant theoretical concerns with implications of unclear practical significance.

As for bandwidth, although the Mac Pro has a load of theoretical bandwidth, the efficiency is an abysmal 20%. In real use a DDR2 system has 72% more usable bandwidth. (source here (http://www.anandtech.com/mac/showdoc.aspx?i=2816&p=11))

I don't know bout you, but if I were a heavy user of memory intensive apps such as Photoshop, I'd be worried. Worried in the sense that a Conroe would be noticeably faster.

I am not worried. Everything anyone has come up with on this issue are taken from that same AnandTech article. Until I see more real-world testing, I will not be convinced. Also, I expect that more pro apps such as PS will be able to utilize quad cores in the near future, if they aren't already doing so. Finally, even if Conroe is faster, Woodcrest is fast enough for me ;).

Memory issues aside, Woodcrests are faster than Conroes, 2.4% on average (source here (http://www.anandtech.com/showdoc.aspx?i=2795&p=6))

I think you misread that. They were comparing Core 2 Extreme (not Woodcrest) and Conroe to see whether the increased FSB of the former would make much difference.
---
the deathly hallows part 2
Wirelessly posted (Mozilla/5.0 (iPhone; U; CPU iPhone OS 4_3_1 like Mac OS X; de-de) AppleWebKit/533.17.9 (KHTML, like Gecko) Mobile/8G4)

Lol, Power of Hardware? Then where is the android Retina Display device?
I Don't Care about dual Core mobile processors. And neither do the 90% Not-Nerd-customers.

Personally, a bigger screen > Retina Display.
---
This is the final Harry Potter
does anyone else thing launchpad is the worst idea yet?

I did, until I saw why they were doing it.

On the iPad or Mac, whatever you're doing you'll be able to pinch your 5 fingers together (or press the home button on iPad or iPhone) and it'll bring up your apps so you can launch something else. It's just a consistency thing.

He was being that literal: "Step 2 may very well be the one & only Apple OS - based on iOS." This is absurd. Obviously OS X is taking cues from iOS. As you say, they've said so. But that's all that they are doing.

Well, cues in the interface, and the same underlying OS. That's all it is for now. Mac OSX has a lot of extra options.

(Now, might a Mac at some point use iOS in some way? Sure. Imagine a trackpad that was basically an iPod touch, or being able to fold our MacBook screens flat, which would boot iOS and turn it into an iPad. I'm sure Apple has some interesting things cooking in their labs. But OS X as we know it isn't disappearing.)

There's a group of doom and gloom people on these boards that believe OS X will go away and we'll have one OS which we'll poking at our screens with no access to the underlying file system and we'll have to start jailbreaking our Macs. This line of thinking is idiotic.

iOS has to grow up, especially with respect to File Management. I think iOS 5 will go a long way in this area.

Once we get to iOS 6 I think we may start seeing iOS as the default Mac OS, with an optional OSX install (like X11 is) that extends it to do everything we expect from OSX (access to the file systems etc., perhaps even required for installation of non-app store programs). It may even be something where someone with "administrator" privileges gets the OSX add ons, while standard users do not.
---
Ah and where has the wireless mouse/kbd option gone in the store? Maybe they will be free with the upgraded iMacs.

According to the bluetooth mighty mouse info at apple.com, you still need a wired keyboard and mouse to install the thing. When you went for the wireless option before, did you get a wired keyboard too?

Also, are there any how-to guides for upgrading Yonah iMacs to Merom?
---
You originally said...

...which as I've said, a few times now, is incorrect. If you only count 4 games, as you originally said in that quote, that only totals 46M. And besides, if you check that link I originally provided, which is FROM POLYPHONY THEMSELVES, you would see that the total worldwide is only 56M. At least if you're going to quote the number in the wrong context, use the right number.

well i did have demos just before that quote. but yes, what i meant to say, and what i actually typed, was two different things. but i think you can see what i was trying to say, and is clear: NFS has sold more, but has more games out there.

Yay, let's play the "Twist The Numbers To Fit Our Needs" game....

100M / 15 years = 6.66M per year (Need for Speed)
56M / 13 years = 4.31M per year (Gran Turismo)

So yea, Need for Speed sells 50% more per year. YAY, math is fun!!!

math is fun, and yes, per year, NFS has sold more. but they released more games to do it. and on more consoles, to break it down even further

It is. I don't like the direction Polyphony has taken the game. A game that used to be my favorite game. It disappoints me. Thus my frustration. I bought my PS3 with the hopes

did you buy GT5: prologue?

for someone who at one point really liked the games/series, i don't see why you wouldn't give this game a shot, at least after reading reviews first. i find it very frustrating to see people make judgements before the game is even out

Can I buy one and drive it to work? No? Then it isn't real, intentions or not.

no matter what anyone says, it is a fact that they intended to build a car specifically for Gran Turismo. that in itself is very impressive to me.

Then according to you, Wii Play is the "greatest" video game of all time. Just reading that sentence should show you exactly why sales have very little to do with the quality of a game.

i never said that the most sold game is the greatest. but i do think sales is one aspect to consider.

I keep saying this, but it seems people don't really understand it. Sales, which deal with numbers, are an objective measure of something. Greatness, which deals with personal preferences, is a subjective measure. You can think GT, or the iPhone, or Star Wars, or whatever, is great. That is fine, and a personal opinion. But, the sales of those things can't be "great". They can be large, and they are, but they can't be great.

i understand this, but i don't think you understand what i am trying to point out. you are correct in that what makes something great is personal preference, and when many people have that same personal preference, it turns into many sales.

let's try this analogy. take tennis for example. who is a "greater" player - Roger Federer or Andy Roddick? Roddick has played some great games, and has a great serve, but Federer has many more championships. almost everyone would say Federer is greater (if there is such a term).

think of championships as sales in this case. i know it's not the best analogy, but the first thing i could think of.

And really, if someone uses the sales of something to qualify the greatness of it to themselves, that is kind of sad. Quite a few of my favorite things, which I consider great, didn't sell very well. That doesn't make them any less great to me.

you do make a very good point here, but again, i think you are taking my point out of context.

my whole point in all of this, is not that i think GT is the greatest series of all time or whatever, or that they have sold the most, blah blah. all i'm trying to say is that they have a very respectable racing series, one of the best, and i think this next game will continue their success. and i pointed out that past sales show that they have had much success. that's all i'm really saying here

But anyway, I don't even know why I'm arguing about this. I'm not even going to be buying this game. I'm done with this thread now. I'll just tip my hat, and bid you adieu.

it seems we are arguing just to argue. i hope you at least read some reviews once the game is out before making a choice like that. and i also hope that this thread hasn't led you to that decision

It's refreshing that I don't have to go to gamespot forums to see a pointless immature fanboy pissing match :rolleyes:

sorry for the inconvenience. you don't have to read this you know.
---
SiliconAddict
Aug 7, 07:41 PM
The Meh was strong in that keynote. I was looking for something explosive and found a snap bang that someone threw to the ground. Short of those top secret features :rolleyes: being something earth shattering Leopard looks to be another micro update to OS X. While any forward momentum in the OS is a good thing what we've seen of Leopard does not suggest that gulf that will be closed with Vista (After SP1 & 2 that is.) is going to be widened again with Leopard.
The things dumped into the OS are simply more addon crap. That isn't to say adding new features aren't welcome but the time is right for a serious revamp to the UI of OS X.
I'm not happy about this development. It seems as if real forward momentum in OS X has all but stalled. Like most of Apple now a days they aren't taking chances anymore with their wares be it software or hardware. They seem to focus on finding previously used ideas, slap a new coat of paint on it, buff it up to a nice shine, then give it some "fun" name and call it innovation.
Apple may have been in decline in the 90's but at least that Apple took chances. Took risks on new and innovative hardware. I want the old Apple back. . . to a point. More then anything I want to get excited in a product that is revolutionary not evolutionary. :(




Call me a cynic, but I'd say Apple either hasn't implemented them yet or hasn't thought of them yet.

Or they are so buggy at this point they aren't ready to demo them. That is my guess. This crap about not wanting MS to copy. Sorry but Windows is feature locked at this point. There is simply NO way for Microsoft to roll out anything new unless its such a minor thing that it would be easy to do. I really wish Apple wouldn't spit in my face and call it rain.
---
Nice to see those small Mom and Pop tablet companies make there play too. :D
---
You obviously don't know how powerful SB actually is compared to C2D

I think he didnt see the mention of their turbo (auto OC) speed of 2.3Ghz.
---