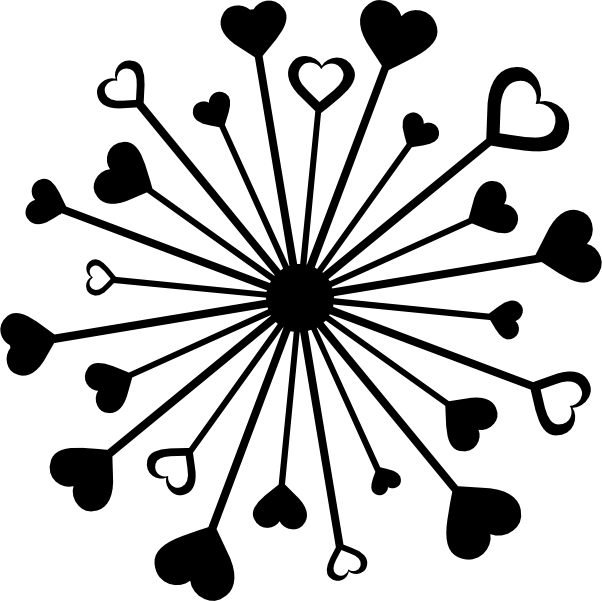 lack and white art. flower
leekohler
Apr 27, 02:49 PM
Are you calling me a liar? I literally went to WhiteHouse.gov, opened the file in Illustrator, and moved the text around myself. :rolleyes:
Some things never change. Laughably bias.

Oh- and you're always objective. You are arguably one of the most abrasive and biased people here, and proud of it.

BTW- just opened the same file- no layers. So you tell me what I'm missing here.
---
(lack and white art).png
Multimedia
Jul 15, 05:22 PM
Too many people are complaining about rumored information that isn't even reliable, and most likely incorrect.

I think we can look at what Apple has done with its other lineups this past year as a guide to the future. Based on what we've seen, I don't think Apple will be redesigning the Mac Pro case -- it's large enough to accommodate anything they wish to throw in there. I also think it's a great industrial design, physically alluding to the power within.

The one question I do have is why is the Mac Pro the last to make this transition, why has it taken so long? Is it simply due to chip availability, is it due to some radical new design, or is it because the Mac Pro is Apple's flagship product and Apple is working long and hard to wedge in some great new technology?

I'll be watching the announcement closely, although my Dual 2.5 GHz G5 (single core) handles everything I throw at it and has never ever given me reason to even want to upgrade. However, if the new Mac Pro hits 3 GHz I may be very tempted... if it doesn't, I'll wait it out. If the new high end Mac Pro doesn't go to 3 GHz like Dell and others, the Mac Pro will sink plenty fast.Well my Dual 2.5 GHz G5 was easily brought to it's knees once I started simultaneously recording EyeTV, Encoding DVD Images and Ripping MP4s from those Images. Thank GOD the Quad went refurb in early February and I was able to sell your model for $2500.

In any event, I think we are all grasping at straws for the next three weeks waiting for Monday morning August 7. :confused: I'm sure there will be some sort of surprise. But I have no idea what that surprise will be. I'll be glad when it's over since we'll all be able to see much more clearly how the next year will be looking.
---
CONTEMPORARY ART - Jennifer
It seems like a preponderance of the issues people have are with the notebooks.

Do you think it could be because Apple has the thinnest laptops on the market which means they sacrifice build quality and heat management?

When I looked at the innards of an iBook G3 it was basically "a mess" in there...nothing looked modular like you would see inside the new Mac pro.

Apple doesn't has the thinnest laptops on the market.
---
Black and White by ~Kiraan on
georgee2face
Mar 22, 03:25 PM
They're not what they're not.
Their purpose is anywhere/anytime/always-on, not "best tool for job X".

I drag my tablet everywhere because it's easy to carry and easy to use (ease on the scale of "quick email check in elevator", "get restaurant.com coupon while walking between car and cafe" easy).

Your complaint is akin to whining a Swiss Army knife is unsuitable for culinary or carpentry use. You have a serious application for which a serious tool is warranted, you get the serious tool - not whine that a lightweight general-purpose device doesn't fulfill the role. ...and sometimes the right tool for a particular enterprise application IS a Swiss Army knife, because for a particular job the "every tool is available in a tiny lightweight package" may be best.

Thanks for your spiffy explanation. But I realy don't see how it has anything to do with my statement. The rim is aimed at business users. No it's not. Business users want a quick way to get files to and fro, PRINT, and be capable of note taking. Now, my Ipad, and my ipad2 weren't advertised as"for business users", and i wished they had what I wanted, but i didn't throw them out because they don't. If you take offense at my lumping them with the other two, I am sorry. But NONE of them can really be used for enterprise users in a meaning ful way. that was my statement, an it was and is true.
G
---
5 Secrets of Black amp; White Art
I don't think that's the market Apple wants. They already have the #1 selling smart phone. They make more profit than all competitors combined off of the iPhone. The Cell phone market is very fluid and Apple knows it just has to keep producing the coolest and more desired phone and they will always have a decent share of the market and make tons of money.

in the mean time, Moto, Samsung, HTC, LG and others all battle it out with the same OS and dropping prices to get market share. A race to the bottom strategy that I'm not sure will last forever.

All Apple needs to do is keep the "coolness" coming. Reward us with nice iOS updates and keep us happy with the best support in the market.

You may be right here -- but it would not hurt to seed the younger generation with iPhones before they get too accustomed to their cheaper Android phones.
---
lack and white art. lack and
It's the future, you know, soon the clock speed will be irrelevant and we'll be expressing processor speed in number of cores octocore, hexacore, tricontradicore, hexacontetracore, hecticosoctocore, and such and such

Word.
---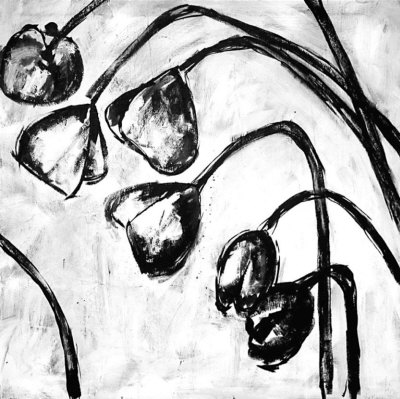 Black and White Poppies II
i heard that ios 4.3 is more open than the current android os :p
---
This Month#39;s Black and White
1. It's Merom. Not Memrom, Menron, Memron or even L. Ron.

2. It won't be any cooler and it won't have greater battery life, period. Unless Apple has an amazing new design in store.

3. If you really, really, need a Merom, you should wait until the Santa Rosa platform so you don't complain that you got the inferior Merom. :rolleyes:

That is all.
---
Black and white art print of
Interesting. You know links where we can learn more about Bensley?

TechReport: The Bensley server platform debuts (http://techreport.com/etc/2006q2/woodcrest/index.x?pg=1)
---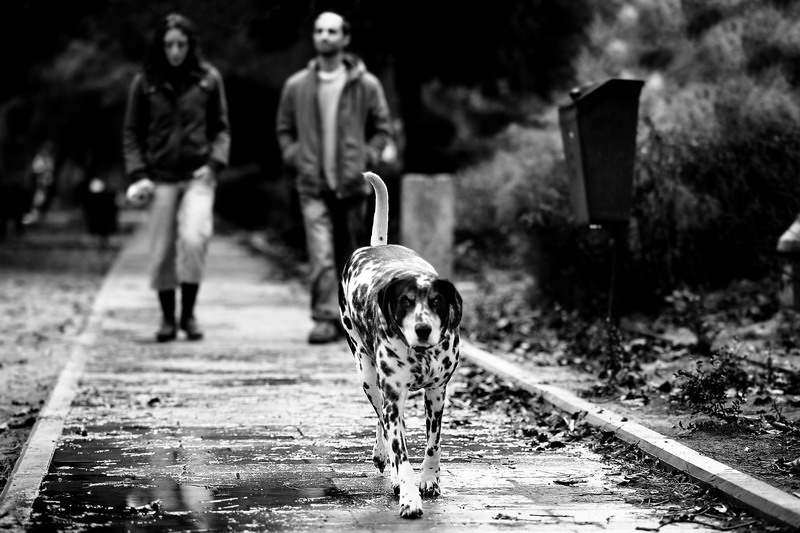 lack-white-art-photography
ccrandall77
Aug 11, 02:03 PM
EDGE is not meant to compare with EVDO, UTMS is.

Can you imagine them making the phone only for CDMA? That translates to "US only." There will be a GSM version, it will most likely support UTMS, which is as good or better than EVDO.

Even assuming for the sake of argument, which I don't in reality, that CDMA is better than GSM for voice, the annoyance of not being able to swap SIM cards is enough for me to avoid it.

That and the fact I can't use it anywhere outside the US.

I agree that EVDO is more analgous to UTMS than EDGE, but for now in most places UTMS is not present... esp the US. So when I compare CDMA technologies to GSM technologies for domestic carriers, the CDMA camp wins hands down.

There are many places CDMA is used outside the US. From the maps I've seen, much of Asia, Australia, and the Americas have CDMA coverage. And has I mentioned in a previous post, the big 2 (VZW and Sprint) do offer hybrid CDMA/GSM phones (or at least they did... we can still apparently get them through our business).

I WHOLEHEARTEDLY agree about your point on SIM cards. I wish to God Sprint had SIM cards. I have a Treo 700p and I LOVE IT!!! But I don't want to haul it around with me everywhere. Frequently I steal my wife's new Samsung A900 since it's so thin and is hardly noticable in my pocket. I'd love to have the freedom to have 1 line and 2 phones.
---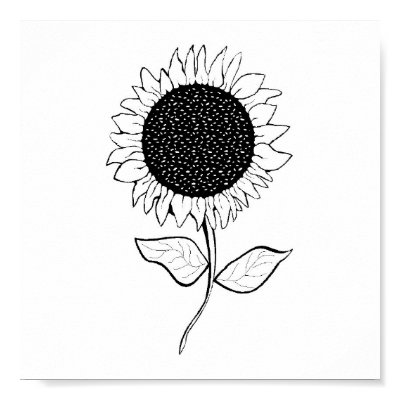 Black amp; White Art Deco
cult hero
Mar 26, 07:02 PM
Windows manages to run legacy apps still. Even if you do have to resort to using the virtual machine they've called 'XP Mode.'

There's no reason you can't do the exact same thing on a Mac. There are no shortage of virtual machine apps and no room to complain either seeing as VirtualBox is free (and Parallels is almost always available through some cheap MacUpdate bundle). Virtualize.

Rosetta needs to go away. Backward compatibility very often holds back forward progress (just look at how badly web technologies have been stifled by IE 6 even today). Widespread use of virtualization is making it more convenient to move forward and the average computer user simply doesn't need/use software that's a decade old.
---
Black and white art throughout
nbaker756
Aug 25, 09:20 PM
my dad bought a new 17in MBP and got it a week after it came out-couple days later, the battery would stop working and wouldnt be recognized by the computer-i called apple and by the end of the day i had a box sent to send in the computer-3 days later it was back with a new battery and everything. great service. also i had an airport problem-i brought it into the apple store, they looked at the airport, and in 20 minutes replaced it with a new one for no cost because i had applecare. i feel they have great service next to others, such as dell who i have called before and had a crap load of trouble...
---
image.
ImAlwaysRight
Apr 12, 09:16 AM
Im waiting til June, if iphone 5 is delayed then i will jump to a nice android smartphone. Many people forget that cellular market has changed a lot and now competition is harder than before, there are nice alternatives, very nice ones.

Just what do all you whiners NEED in a smartphone that you can't wait for a 3 month "delay" in release of a phone? Cracks me up.

And if any of you actually switch, I'll bet 2 months after the release of the iPhone 5 you'll be so jealous of its superiority over your current smartphone that you'll end up coming back to Apple. Apple knows this, which is why they laugh in your face.

Apple iPhones are everywhere. I think I saw a gal in line at the supermarket on food stamps whip out an iPhone.

And over 95% of iPhone owners are "dumb" users. They don't visit sites like this and if they are on iPhone 3G will probably upgrade to iPhone 4 if that is all that is available in June/July. And they will be happy. They will hear a little about iPhone 5 in Sept. but won't really care. That's the pulse of the American people. Geeks on this forum are in the minority.
---
lack and white art faces.
damn and i wanted asia... ahh but europe wont be too bad. damn it i am 5'7 so i might end up with the short end of the stick.

we are the same height...we can call ourselves the "toxic twins"
---
Black-and-white Warblers often
I guess the republicans can maybe now look at the issues.

I am glad that Obama put out the papers to shut the conspiracy theorists up.


Putting the papers out has made all the people who spewed this crap look like total and complete fools; and exposed their racism for all to see and mock. :D

For all the GOPers who wouldn't tell the racist fools in your own party to drop it, you are complicit in this farce. John Boehner, I'm talking to you! Yes, it was your job. (http://www.mediaite.com/tv/speaker-boehner-its-not-my-job-to-tell-americans-that-obama-is-not-a-muslim/)
---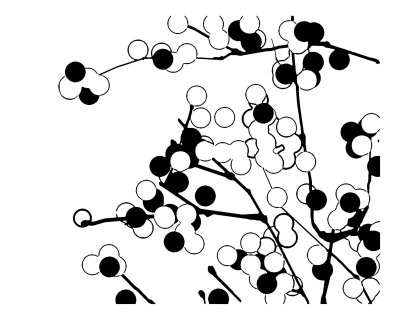 Black and White Cherry Blossom
http://www.macrumors.com/images/macrumorsthreadlogo.gif (http://www.macrumors.com/2011/04/19/analysis-of-apples-lawsuit-against-samsung-includes-ios-device-sales-numbers/)


http://images.macrumors.com/article/2011/04/19/142014-apple_samsung_lawsuit.jpg

Former Engadget editor Nilay Patel lays out a thorough analysis (http://thisismynext.com/2011/04/19/apple-sues-samsung-analysis/) of Apple's newly-filed lawsuit targeting Samsung (http://www.macrumors.com/2011/04/18/apple-targets-samsung-with-new-lawsuit-over-galaxy-line/) for allegedly copying the "look and feel" of iOS devices with its "Galaxy" line of smartphones and tablets. Patel offers an excellent look at the overall lawsuit, as well as a claim-by-claim analysis of each of Apple's sixteen claims against Samsung.The entire report is a solid read for those looking to understand more about how Apple is approaching the issue.

Interestingly, the background portion of the lawsuit also provides total sales numbers for various iOS devices "as of March 2011". Comparing those numbers to known sales as of the end of asymco's Horace Dediu has calculated minimum unit shipments (http://www.asymco.com/2011/04/19/review-of-apples-unit-numbers-released-in-legal-filing-prior-to-earnings/) for the various devices during the first quarter of 2011.

In the lawsuit, Apple variously notes that either "as of" or "by" March Apple had sold more than 108 million iPhones, over 60 million iPod touches, and over 19 million iPads.The question becomes whether the implied level of 4.2 million iPads sold during the first quarter of 2011 is an accurate number, in which case Apple's performance would have fallen well below expectations, or simply an understatement by the company.

Apple is set to announce official figures for the quarter at its earnings release (http://www.macrumors.com/2011/04/18/apple-to-announce-q2-2011-financial-results-on-april-20th/) tomorrow. The release should include specific sales figures for the iPhone and iPad, but Apple generally does not issue specific numbers for the iPod touch, instead reporting total sales for all iPod models and then sometimes breaking out a rough share for the iPod touch or stating the device's growth as a means of highlighting its performance on the earnings conference call.

Article Link: Analysis of Apple's Lawsuit Against Samsung, Includes iOS Device Sales Numbers (http://www.macrumors.com/2011/04/19/analysis-of-apples-lawsuit-against-samsung-includes-ios-device-sales-numbers/)

Why is it so hard for people to read English. Nowhere does it indicate those are numbers for the first quarter. In fact it is pretty clear it does not actually include the month of March..
---
Black and White Morning Art
Ah, let us define slavery, does: "slavery is the condition of involuntary servitude in which a human being is regarded as no more than the property of another, as being without basic human rights; in other words, as a thing rather than a person" work for you?No, not really. Why is this relevant?

But they are treated equal, any gay man can marry a woman and any lesbian woman can marry a man just as any heterosexual man can marry a woman and any heterosexual woman can marry a manThey are not permitted to marry their chosen partner, so no, this is again complete bollocks.

Nay, the Romans and Greeks failed, they are retrogressRetrogress is a verb, and they were not retrograde, on the contrary they were very progressive in many respects.

In short, your cogency is significantly inferior to Lee's.
---
This Month#39;s Black and White
As Apple applied for the trademark, it will not be approved.

It is up to Apple how they want to proceed. A fight that can't win, no matter how much money they have.

Mac Pro has been the premier Mac dealer in the same county as Apple since 1988. Out of all the names for this new line of computers, why choose one that they know they cannot have.

We are already getting countless support calls for the macbook pro. It seems they assume we made them When we can't help them, they seem to get very upset.

Mac Pro is in a position to file for a court order not to release any computer that bears our name.

So get ready WWDC, we will be watching.



Mike Ajlouny
President
MAC-PRO.com

Mike - I'm sure Apple had their IP counsel do an IP search prior to deciding on any names and filing for registration. That is the first and most basic step and is not going going to escape the experienced folks at whatever large firm Apple is using for IP these days. A TM approval from the USPTO doesn't take long at all, 10 to 18 months. Are you operating under the impression that Apple's registration hasn't already been approved? Did you protest the trademark during the time provided for the filing of protests during the trademark registration process? If you've registered mac-pro in the past, did you follow all the guidelines (e.g. providing notice that you were using the term within 6 months of your approval to the USPTO or request a six month extension with USPTO, etc.) have you renewed the registration? If you did file, had it approved, provided the notices of use to the the USPTO, and protested and lost on Apple's application, a bid for a TRO will be interesting as - assuming that last list of events - there are no rights being infringed. Of course, I'm not an IP att'y and there's a long list of assumptions here, and I'm sure if you did have an issue, a post on the MR forum wouldn't be your means of pursuing it.
---
stock vector : Black and white
backdraft
Aug 26, 02:49 PM
Call it what you want but these new MacBooks are crap. Yea there is people who are enjoying theirs without a hitch but look at all the reports of problems. Not once on this forum have we had a flood of problems with a single unit. Apple dropped the ball on this one. Poorly made unit

Apple is now getting their parts from the same bin that PC makers use. Intel = cheap parts. Cheap parts = low quality.

Same thing with the batteries....

OS X can run on PPC and X86. Apple should target X86 to consumers and PPC for pro's.

That $100 million that Apple just wasted on Creative could have meant new supercooled mobile G5's if it would have been pumped into IBM (Power.org). Instead we have these halfbaked Wintel parts to deal with MUCH fewer problems with PowerPC based Mac's.

http://www.appledefects.com/?cat=6

http://www.appledefects.com/wiki/index.php?title=MacBook_Pro
---
My initial reservations about this story (the Zune/Universal payment) was much like eveybody's elses on these forums - very bad for us and screw 'em. But now that I've had time to think it through I actually think it's a fantastic idea.

Fantastic for the consumer and the artist, and potentially catastrophic for Universal Music.

Allow me to explain! Somebody buys a Zune or iPod that has had the 'Universal Tax' applied to it and then fills it with 30GB of stolen Universal music. It goes to court and the 'Pirate' successfully argues that he/she has already compensated UMG by buying the iPod/Zune. The judge agrees and piracy of Universal music becomes legal so long as it's for the 'UMG taxed' iPod or Zune. UMG collapses overnight and the artists get to release music on their terms and get more of the money that they deserve, not the faceless corporations and shareholders.

Why is this good for us? Because every entertainment company would become very wary of labelling us all 'pirates' and might actually realise that digital distribution at a fair price is their future.


D'oh somebody has already written something to this effect whilst I was typing!!
---
Evangelion
Aug 18, 04:44 AM
I have to say, I actually expected the woodcrest results to be better. It really shows that the G5 was years ahead of the competition. :cool:

On some tasks, it was. Overall, it was merely competetive with what was available on the x86-world at the time (Opteron etc.). The difference was that G4 was getting massacred by x86, G5 restored parity.

Yes, G5 whooped ass on some benchmarks. And lost in some other benchmarks. But at least it wasn't getting it's ass whooped all the time and everywhere ;)
---
Oh. So when a person criticizes Obama for keeping us in Afghanistan, Iraq, and/or Libya, just level an accusation of racism.

Got it.

That's not what I said at all but feel free to parse things as you see fit.
---
me too! I wanna learn!
How does withholding stock from the public aid a company? I can imagine holding them till everything is registered in their system and accounted for. But turning people away when they actually do have stock doesn't sound like a good business practice to me
Drives up the "hotness" of the product... I've seen Best Buys force you to buy their "packages" of accessories for whatever hot product and refused to sell to people unless they bought accessories and possibly their service plans.
Actually, they do. They also got paid on every blank tape sold when cassettes were big.

I didn't know that. I'm glad I do now, it kind of makes a little more sense now, and that this idea isn't completely out of nowhere. You make a very good point. Especially with the stale-ness.
---