2011 calendar with holidays
Maybe an x1800. We all just have to wait and see. :)
---
2011 calendar printable with
Im sorry, but when you recall 1.8million batteries, and expect them not to get over laoded with call, your crazy. Dell is making some people wait nearly 70 days to get their replacement. Its a LOT of batteries. Affecting a LOT of users. These things happen.

Because Apple customers care about Apple and they want the best and reasonable services from it. Unfortunately, this is not the current case.

I am sure most people agree that Apple's current way of handling the battery replacements leaves lots of rooms for improvements, particularly in non-US areas.

We also shouldn't feel good just because Dell also does not handle it too well. After all, Dell has more batteries to replace and has a shorter period of time for preparations. Supposingly, Dell provides bargain PCs, while Apple tends to charge a premium for their products. Can't Apple customers deserve better services? Shouldn't Apple be better? Should we all lower our expectations from Apple and ask for a cheaper price instead?
---
Printable Blank PDF April 2011
Sony have set a new release date: November 24th (this year, if you were wondering). So then, 12 days to go, unless you're one of the lucky ones who's already managed to get a copy ;)

:apple:
---
CALENDAR TEMPLATE APRIL 2011
shrimpdesign
Aug 7, 03:19 PM
Features I want:

-iChat screen sharing (awesome idea!) and video effects
-Spaces (finally a Apple OS-level implementation)
-Time Machine (I want a friggin wormhole on my computer!)

I wish they'd show us the Top Secret features.

But seriously, so one even saw Time Machine coming. That was a surprise!
---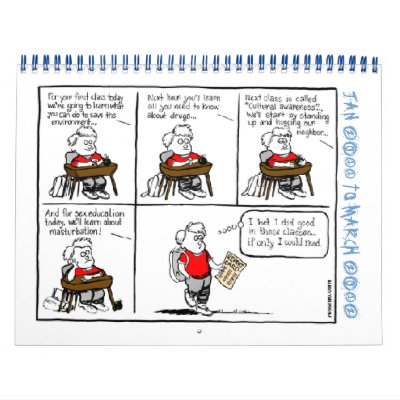 All of holidays- school
Didn't Google get in trouble for tagging SSIDs of hotspots when running their streetview vans through town? How is this any different, besides the fact you're the van instead of Google?
---
april calendar 2011 printable.
---
blank calendars april 2011.
PCMacUser
Aug 27, 07:39 AM
Yes, and as someone has already pointed out, if the Core2 can do 20% better with the same power, can't you just throttle your new Core2 MBP down 20% and get a laptop with the same performance of your old one with 20% better battery life?

Talk about not seeing the forest through the trees. :rolleyes:
It's quite common in the PC laptop world to do exactly that - using the BIOS to drop the default clock speed and/or voltage of the CPU to extend battery life. But that requires a BIOS which Apples don't have. Perhaps it can be done another way...
---
2011 calendar printable april.
Thunderbird
Aug 7, 05:09 PM
Like the whole 3ghz thing?

Ok, except for that
---
april 2011 calendar with
ezekielrage_99
Aug 27, 12:53 AM
PowerBook G5 next tuesday?

Now that has been replaced with Core 2 Dup next Monday ;)
---
Printable January 2011
dialectician
Aug 7, 05:35 PM
Ok, so I take the point, made ad nauseam, that these features are not entirely new or innovative, since there are third party apps out there that do the same. And perhaps Apple is copying Vista, which doesn't really bother me either.

Bottom line: time machine will make a huge difference for most users in terms of preventing or remedying data loss!
---
april 2011 calendar with
Me, Urg, first caveman to make rock round! Michelin and Firestone steal idea!

Sorry. Your patent expired many thousands of years ago.
---
2011 Calendar - Best place for
Many years ago a media levy was passed in the United States that applies a "tax" to "consumer digital audio" media (CD-R blanks, DAT, etc.) with the proceeds going to music industry/artists. The justification was to offset losses due to illegal copying of music in digital form (generational loseless copies). This to date hasn't been expanded to include devices like the iPod (at least I don't recall that taking place).

This appears to be an attempt to expand that levy...

Note in Canada they have a similar levy that "taxes" all digital media that could store audio (not just "consumer digital audio" media) but IIRC it fell short of being applied to the iPod as well. Also many many other countries have similar laws.

In my opinion these types of levies should never have been enacted into law... they presume customers will engage in criminal activity and punish them before hand. :(

To bad the wrong precedent was set...
---
2011 calendar uk bank holidays
But Intel did not force Apple to use Intel's IGP, Apple could have added separate graphics chipset just as they did with the MBP. Which wouldn't really make sense on an MBA IMO.

If I didn't already have an MBA and had the option between the current crop and the SB variant, I'd pick the SB without thinking twice about it and I doubt i'm in the minority.
---
april 2011 calendar with
Unfortunately not many multithreaded apps - yet. For a long time most of the multi-threaded apps were just a select few pro level things. 3D/Visualization software, CAD, database systems, etc.. Those of us who had multiprocessor systems bought them because we had a specific software in mind or group of software applications that could take advantage of multiple processors. As current CPU manufacturing processes started hitting a wall right around the 3GHz mark, chip makers started to transition to multiple CPU cores to boost power - makes sense. Software developers have been lazy for years, just riding the wave of ever-increasing MHz. Now the multi-core CPUs are here and the software is behind as many applications need to have serious re-writes done in order to take advantage of multiple processors. Intel tried to get a jump on this with their HT (Hyper Threading) implementation that essentially simulated dual-cores on a CPU by way of two virtual CPUs. Software developers didn't exactly jump on this and warm up to it. But I also don't think the software industry truly believed that CPUs would go multi-core on a mass scale so fast... Intel and AMD both said they would, don't know why the software industry doubted. Intel and AMD are uncommonly good about telling the truth about upcoming products. Both will be shipping quad-core CPU offerings by year's end.

What you're saying isn't entirely true and may give some people the wrong idea.

First, a multicore system is helpful when running multiple CPU-intensive single-threaded applications on a proper multitasking operating system. For example, right now I'm ripping CDs on iTunes. One processor gets used a lot and the other three are idle. I could be using this CPU power for another app.

The reality is that to take advantage of multiple cores, you had to take advantage of threads. Now, I was doing this in my programs with OS/2 back in 1992. I've been writing multithreaded apps my entire career. But writing a threaded application requires thought and work, so naturally many programmers are lazy and avoid threads. Plus it is harder to debug and synchronize a multithreaded application. Windows and Linux people have been doing this since the stone age, and Windows/Linux have had usable multiprocessor systems for more than a decade (it didn't start with Hyperthreading). I had a dual-processor 486 running NT 3.5 circa 1995. It's just been more of an optional "cool trick" to write threaded applications that the timid programmer avoids. Also it's worth noting that it's possible to go overboard with excessive threading and that leads to problems (context switching, thrashing, synchronization, etc).

Now, on the Mac side, OS 9 and below couldn't properly support SMP and it required a hacked version of the OS and a special version of the application. So the history of the Mac world has been, until recently with OSX, to avoid threading and multiprocessing unless specially called for and then at great pain to do so.

So it goes back to getting developers to write threaded applications. Now that we're getting to 4 and 8 core systems, it also presents a problem.

The classic reason to create a thread is to prevent the GUI from locking up while processing. Let's say I write a GUI program that has a calculation that takes 20 seconds. If I do it the lazy way, the GUI will lock up for 20 seconds because it can't process window messages during that time. If I write a thread, the calculation can take place there and leave the GUI thread able to process messages and keep the application alive, and then signal the other thread when it's done.

But now with more than 4 or 8 cores, the problem is how do you break up the work? 9 women can't have a baby in a month. So if your process is still serialized, you still have to wait with 1 processor doing all the work and the others sitting idle. For example, if you encode a video, it is a very serialized process. I hear some work has been done to simultaneously encode macroblocks in parallel, but getting 8 processors to chew on a single video is an interesting problem.
---
2011 Calendar with Holidays
Don't tell me a flagship armed with 100 Tomahawk missiles and full targeting information just happened to be passing.

According to the Associated Press, the missiles came from British, French, and US ships. The US has two guided missile destroyers in the area, each capable of launching numerous Tomahawks.


As for targeting information, it's my understanding that between TERCOM (terrain mapping) and GPS it's relatively easy to input targeting information. Plus, many of the Tomahawk targets were static, their positions in the databases that could be as Reagan's days.
---
Friday, 29 April 2011
Coming from a full-time, multimedia/journalism/photography/etc professional I have to totally and completely


AGREE!

I've seen a huge decline in Apple's interest in the professional market, and I don't even mean high end pro, we're talking SMB and SOHO type stuff here. The last revision of FCP was just not worth it unless you were buying new or buying to ensure you didn't have any left over bugs.

Avid Media Composer and Premier have gained massive leads on FCP in terms of workflow and speed. Once the younger college students start seeing how fast they can delivery a product with Adobe or Avid, they'll start wondering why the small houses switched to FCP in the first place, and start wanting to learn what the industry is working with . . . Avid, After Effects, ProTools, etc. And the iMovie Pro will be left to indie filmmakers and consumers with deep pockets

** disclaimer ** I have nothing against the indie segment . . . I am in it and love it. But Apple makes it harder with every update to justify staying with a company that has too much on it's plate, and not enough staff to keep up with the rest of the market.

Apple will always claim that "no one's buying it" rather than, "we didn't make it marketable and desirable" when they go to axe some hardware or software title.

Careful, some trolls will insist that your opinion is only relevant to your narrow world view and that you need itemized spreadsheets to prove that you know what you're talking about.
---
screen shot 2011-04-07 at
silentnite
Apr 25, 01:54 PM
I'm sure apple is not the only one doing it besides (Android) once they dig a little deeper will see.
---
April 2011 Calendar. Printable
You may be right to a certain extent, but l i assumed that most people who want a Macbook Pro are going to be using it for intensive stuff - I was under the impressions that Macs are the platform of choice for a lot of graphics professionals etc so the high end line would have a lot of those kind of ppl buying. Granted the difference in speed will probably be fairly minimal, but when you are spending a load of cash on a top-of-the line notebook, why shouldnt you expect to have the latest and greatest technology available? It also seems quite likely they might either make them cheaper, or offer more RAM on the base model etc. so buying now unless you really have to seems foolish.

Im also not sure about your point on the resale value, i would imagine pro users probably would be concerned about which processor it had in it.

Note that I, and the previous commenter who I quoted, have been talking about MacBooks, not MacBook Pros.
---
holidays 2011 calendar.
Multimedia
Sep 13, 11:37 AM
I wouldn't want to say I told you so but... :eek: :p :D Where's Multimedia? This is exciting!
Wow...a user upgradable Mac. Good stuff indeed.

I am anxiously awaiting better utilization of all the cores, but the ability to multitask without hiccups is still great for now!Must Crush Video...Must Crush Video...Must Crush Video...Must Crush Video...Must Crush Video...Must Crush Video...Must Crush Video...

I'm still gonna wait for the Clovertown option to appear in the BTO page, then price retail Clovertowns a Fry's before I decide if I'll let Apple to my upgrade or do it myself according to which way cost less. But I really don't want to kill my warranty on day one. So it'll be academic since they are going retail in a month prolly before Apple adds the Clovertown option to the BTO page although they were pretty Johnny On The Spot with the C2D iMacs.
---
cool!! They should hopefully increase speed :)

I like the fact that you can upgrade the processors now, but Xeons are pretty expensive.
---
I agree with the sentiment, though I wonder how much difference it would make - Bush managed to lie, cheat and steal a vote out of congress in favor of the Iraq invasion. Plenty of congress members were either duped or cowed into voting in favor. It wasn't a declared war, it was even better - he had congressional sanction without being restrained by a declared war.

hmm, that sounds exactly like what is happening here. Maybe we could asK Joe Wilson what he thinks about it.
---
(Did the music companies ask for money for every CD player or Tape Recorder sold? Nope)

Actually, they do. They also got paid on every blank tape sold when cassettes were big. I think it is crazy for everyone to think that the music industry is greedy when it getting squeezed out of all of their revenue streams. So, Apple makes hundreds of millions off of their back on the itunes site, and a billion off of iPod sales, and they cannot share in the wealth?

It doesn't cost the consumer any more, why wouldn't you want the people who actually make the music you are listening to get compensated?

This debate is stale. People want something for nothing.
---
I wonder if it's going to be a toy or a real phone. I'm hoping it's more of a smartphone than a ngage phone. (i know they couldn't make a phone that bad if they tried, just tryint to get a point out there.)

It seems to me that there may be two phones coming here. I wouldn't be surprised if one has a full keyboard, either on touchscreen or using conventional buttons, and one is simpler.
---
If you haven't been reading the comments, it would appear MOST people are complaining about the more recent models. I would agree with most that the Powermac G5's have had serious issues and now recent macbook's... Apple needs to do one of the following ... Higher Quality Assurance testing OR better support cause right now they're missing both.

I'm 40 years old and literally can't remember how many computers I have purchased for personal use. I normally only keep a computer for 5 or 6 months before getting something newer. I know I had to have purchased 50 or 60 computers for personal use.

My very first Apple product was a 1.25GHz G4 Mac Mini. (March 2005 I think) On advice from a friend, I purchased this computer and he helped me over-clock it to 1.58GHz and upgrade to 1GB ram.

I'll be the first to admit that I'm not a power user, but I absolutely love this little computer. It's the best piece of electronics I have ever purchased, and it's the longest time I have ever kept a computer. I just can't imagine using any other operating system, for ANY reason.

My whole household is now all macs, my wife and 4 kids each have one. The 6 mac mini's that we have in our house are unconditionally flawless.

I was going to put my Mini on eBay this weekend and get a MacBook Saturday at the Apple store in Raleigh. I was assuming the MacBook was a Mini in a notebook case, but now I'm scared of doing so. If the MacBook is not as nice and reliable as my mini, I would be extremely upset.

Sorry to ramble on so, but it is really rare for me to find a product, or anything, that has impressed me as much as my Mini has.

After the long story, would any of you really recommend the MacBook vs my Mini (knowing that I love it so)?
---