William and Prince Harry
TennisandMusic
Apr 10, 12:20 AM
Interesting news, but the bit about booting competitors is downright disgusting.
---
Like his brother, Harry has
oregonmac
Nov 29, 01:11 PM
see http://www.tunecore.com/

Universal is simply increasing the rate of their own demise. And why do they think artists find them necessary?
---
prince william and harry diana
Multimedia
Jul 27, 01:55 PM
Well it's back to the future for all of us. Remember when the Mac was going 64-bit with the introduction of the G5 PowerMac on June 23, 2003? :rolleyes: Only more than three years later and we're doing it all over again thanks to Yonah's 7 month retrograde.
---
William and Prince Harry
Okay, Knight, you're right. Even the Verizon Galaxy S has more buttons and a patterned back, with a rectangular lens and flash area. Not to mention a WVGA AMOLED screen.

But it does have a chrome trim ring and the back is curved for comfort!

Yeah, Apple is reaching a bit here.
---
prince william and harry diana
As someone who's attended NAB yearly, (and again this year) Apple has not had a presence there since and currently are NOT on the exhibitor list for this years convention. Will take pics if I'm wrong though.
---
prince harry behind diana.
That is not the case. The user can know they are buying a product that is a rip off of another and it is still wrong.

A primary test is if a casual buyer would mistakenly believe both products came from the same source. If they know it's a copy, no problem.

After reading some of the lawsuit, I had to post this...

Showing a bookshelf picture is nothing new. Heck, there was a bookshelf homescreen theme for old Windows Mobile phones.

For that matter, people say that Apple ripped off their bookshelf from Delicious Library. Which itself took it from who knows where.
---
PRINCE WILLIAM AND HARRY DIANA
Still, nothing fundamentally new, and definitely not Vista 2.0... ;)
Remember that Vista and Leopard are desktop OSes, not server OSes...

Anyhow, I'll wait until I see Vista 1.0 (not RC2) before I'm sure about that. ;)

B
---
prince william and harry diana
wonderspark
Apr 5, 05:18 PM
So many things that FCP / FCS can improve upon here - they need the equivalent of Adobe's Mercury Engine, leveraging Grand Central, QTX, and a full Cocoa build for all the FCS apps...

At present we have to re-encode a lot of our footage (7D / Minicam etc), and you don't need to do that in Premiere, it just plays on the timeline - however editing in that is quite frankly an exercise in sheer frustration and strange bugs.

Come on, please be true! The days of pressing CMD+R I would love to see over! Especially when you are rendering an audio effect that actual renders in a microsecond, yet won't play realtime... Sigh.
Personally, I love CS5, even on the Mac Pro with 5870/GTX285. Hopefully this won't jinx myself, but I've had no bugs or frustrations, and I edit full HD movies with it.

I'm looking forward to this version of FCS, because I've only played around in it with others' systems, and it didn't blow my skirt up. It will be nice to have both suites, if the new FCS proves worthy. I know a lot of FCS users, and I look forward to joining them, so get this thing right, Apple.
---
prince william and harry
Ive already trademarked "OctoCore" and "CoreOcto";)
Just keep saying it to yourself. After about the 12th time it just starts rolling off your tongue...

El OchoCoro
---
prince william and harry diana
Just to be clear, this whole idea of collecting on music players is nothing short of outrageous. But it doesn't have the legal implications or weight that have been popularized here. They CAN have their cake and eat it, too, and they know it. That's why it's important for me to ensure that these false notions don't become ingrained as part of the Internet groupthink--when you step back into the real world, you'll be equally screwed, with or without this fee.

I really don't harbor any hope that this could really be considered as royalty payment by the courts, it was just a little fantasy.

The real implication is on the moral front. You mentioned "group think" and I think that is the real danger for the record labels. If enough people were to convince themselves that the record label has grabbed enough money upfront, then they could step across the moral line that keeps them from piracy.

It's not law enforcement, or the actions of RIAA, that prevents the vast majority from crossing the line into piracy, it's their own built-in moral objection to it.

If the record labels remove this moral hurdle through their own actions, then there are not enough police officers, federal agencies, or private enforcement groups to even begin to stem the resulting piracy wave.
---
prince william and harry diana
MBPs the end of august? I START school in the end of august.


ughghghghghghg

Me too. I'm just going to hang onto my aging iBook G4 until they come out. I really would kick myself if I bought a MacBook Pro now so close to them being updated. I'm just hoping I can order soon, and then they will arrive at the end of August... just in time for school. *crosses fingers*
---
Prince William chose her 18K
I would urge everyone to call their Radio Shack store
immediately and report back on this....

Just called 3 stores in my area and got the following
information....

Radio Shack will be giving PIN numbers to everyone
starting at 1pm EST tomorrow.

The PIN does not guarantee you will get an iPhone.
You walk in the store, Radio Shack goes into the
system and checks your eligibility then issues you
a PIN.

There are only a limited amount of PINs available.

These are NOT pre-orders per Apple's request.
And again, the PIN does not guarantee you will
get a phone.
---
prince william and harry diana
Chupa Chupa
Apr 10, 09:12 AM
Something is rotten in the state of Denmark, and it ain't the whole fact that Apple pushed aside every professional vid company just to announce their product. It's that they never have announced pro-level products at/alongside professional trade shows prior to this. CES is one thing, but I don't ever recall Apple ever placing any presence at/during NAB or AES (the latter of which they would present something related to the Logic Pro) before.

You need to consult a doctor ASAP because your memory isn't so good. It's only been a few years since Apple pulled out of NAB. Prior to that Apple use to announce products alongside NAB all the time. In fact the very first version of FCP was announced at Supermeet.

Since then:

NAB '01: DVD SP 1.5
NAB '02, '03: new versions of FCP
NAB '05, 06, 07, 09: new versions of FCS

Anyone else call BS on that whole article?



Huh? Did you see the video. This is a legit NAB discussion panel. But I see where you are coming from b/c it's completely unlike Apple to go off on a new paradigm. I mean Apple would be the last company to shock customers and the industry by ditching the floppy drive at the peak of it's existence. And it would never just completely rewrite a popular consumer program like iMovie. Or take the lead on a new connector like Thunderbolt. Never, because we all know Apple is a company that follows other's lead. :rolleyes:

I since there will be a lot of the usually howling when this new FCP is previewed. It looks like Apple is taking video editing in a completely new direction, hence the sentimental journey back to the place where FCP was first launched. Based on the video Apple is jettisoning old media (TV, Movie) editing for new media (web). The latter market is bigger and it also fits in better with Apple's new consumer-leaning sales model.

Personally I'm excited to see what Tues brings.



Although a new FCP is great news, I'm wondering if the new Motion is going to be equally exciting. It's about time it stepped up and challenged After Effects.

I suspect Apple did a re-think of the entire suite and the Motion graphics will not only give AE a run for it's money but that Motion will be better integrated into FCP.
---
prince william and harry diana
antster94
Mar 22, 12:44 PM
Competition is good.
---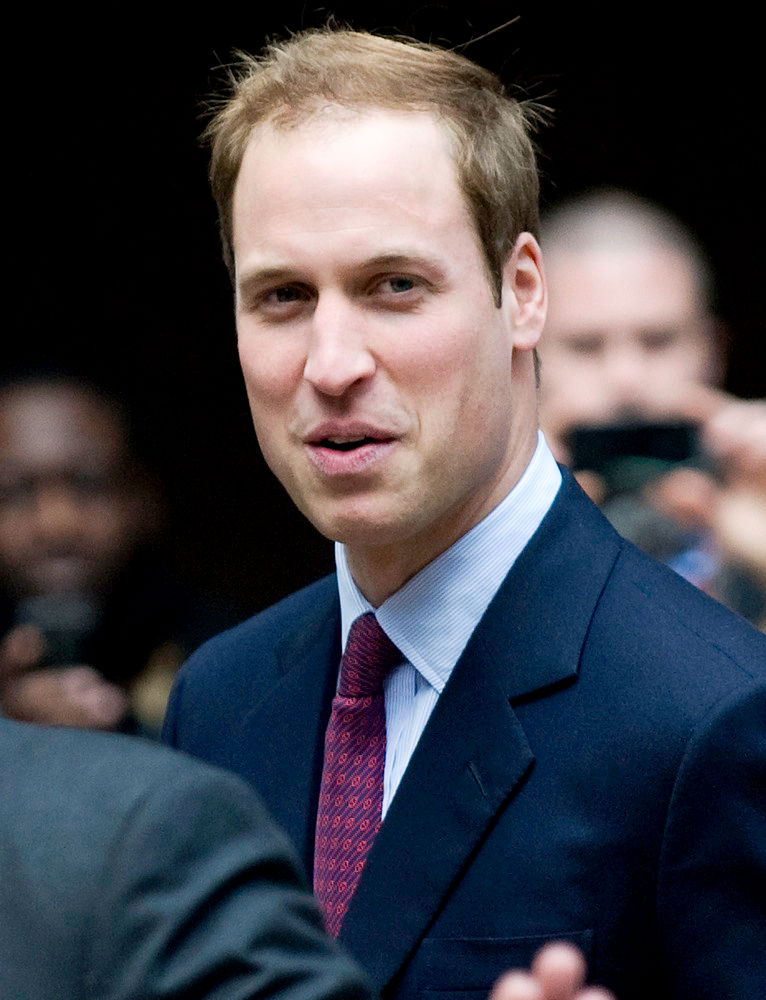 prince harry diana funeral.
Blackberry playbook = The IPad 2 killer - you heard it here first.

Look at the specs, their greater or equal to the iPad 2 with the exception of battery life.

Yeah sure, a business tablet with a screen too small to type on. Rim's marketing for this thing seems to be all over the place, they say business tablet, but the picture shows Need For Speed?

Out of the 7" tablets the playbook looks the best, but it is still a 7" tablet. Combined with it's wider display the keyboard will be way to small. If they come out with some kind of awesome keyboard accessory then it may stand a chance. BB's success had a lot to do with its comfortable keyboard.

Samsung's new tablets might do well, as long as they do some decent marketing.
---
prince william and harry diana
This is interesting, BUT, from what I know, Intel announced the desktop (Conroe) Core 2 Duo proccessor on July 27, and as far as I know, no Conroe systems are shipping right now, almost a month later.

Dell has announced some Conroe systems that you can order, but as far as I know they aren't readily shipping yet.

that's because conroe wouldn't have been an upgrade compared to what apple already had out (maybe the imac, but merom waiting for merom would keep it cooler inside). The only thing left to change at that point was the PowerMac and they put Woodcrest in it and that one IS shipping.
---
prince william and harry diana. William amp; Prince Harry; William amp; Prince Harry
Chip NoVaMac
Apr 8, 12:17 AM
Not really a spectacle. They take the evening's drop shipment and get it into inventory. they sell it at the three places I can check before the Mall even opens, for example: Kenwood Town Center in Cincinnati opens at 7:00 for mall walkers. They let people in line at that time. The store opens at 8:00 to give "reservations" to the line standers for their choice of the available stock. They start processing/selling at about 8:30 and distribution is usually complete before 10:00 when the mall stores open and shoppers arrive. Apple doesn't open for sales till 10:00 either. So they are actually avoiding the spectacle and line in front of the store during normal hours, which you would have if everyone showed up around 4:00 or 5:00 to be around for the afternoon drop-shipment.

I like Apple's approach on the iPad 2 vs my experience with the iPhone 4 - where I and 20+ of my closest friends packed the Reston Apple Store in order to see if we could score the iPhone 4 from that mornings delivery.
---
diana,prince william harry
epitaphic
Aug 21, 01:21 PM
Owners of quad G5s have been up in arms about this, as it is being suggested this is a deliberate crippling to avoid admitting that the quad G5 is potentially faster for musicians
I think the deal is that when the G5 Quad came out, there was nothing to compare it to. Sure it was going to be faster than a dual but no app to this day can fully utilize it. With the release of the Mac Pro, all of a sudden there is another quad for comparison. With apple's traditional "we moved to a new machine and we'll go through hell to show you how it's much faster than what you've got" they're having to optimize the code to show it. Now why would you go and optimize the code for the old machine? All it'll do is show that the new one isn't that much faster for that particular app.

You know how there's politics in everything? There's also marketing in everything :)
---
prince william and harry diana
epitaphic
Aug 18, 06:22 AM
Apps already capable of saturating 4 cores need more cores to run simultaneously without compromising speed.That is what has already happened. You were unaware of that fact. So yes, it is a whole different ballgame already. :eek:
http://images.anandtech.com/graphs/mac%20pro_081406100848/12798.png

I think this speaks for itself.

When I'm working on one project, that's all my attention to it. When I'd like to encode it, I'd like my however many cores to be at full blast. Sadly, that's not happening at the moment and will remain so until they rewrite h264 encoding.

Like I said, unless people are doing what you do (sending multiple files to be encoded at the same time all the time) they won't benefit from 4, 8, 100 cores.

Now if anyone can show benchmarks that show FCP being 40-50% faster on a quad than on a dual when working on a project, I'll shut up :)
---
Was just trying to price out an IMac on the Apple store and the option of upgrade the keyboard/mouse to a wireless version was gone??

Something new in the offing to be announced tomorrow perhaps??
---
good to hear. hopefully apple adopts the new processors soon. the macbook airs really need a processor update
---
The photo templates in Mail look pretty nifty. The ability to crop and scale inside a pre-defined space would make a nice new feature for iPhoto books, so I suspect we may see more of this feature in iPhoto when iLife refreshes in January.

The improved functionality in Mail looks great!
---
leekohler
Apr 28, 04:04 PM
Whoa, seriously? Providing both a birth certificate and a local paper announcement of the birth back three years ago is "hazy"?

Yeah, you heard it here first. It was highly suspect, ya know. It was a plot from the day he was born to forge a birth announcement, because the Muslims knew it would be their chance to get one of their own elected. Christ. The stupidity never ceases.
---
hunkaburningluv
Mar 23, 06:09 AM
Wirelessly posted (Mozilla/5.0 (iPhone; U; CPU iPhone OS 4_1 like Mac OS X; en-us) AppleWebKit/532.9 (KHTML, like Gecko) Version/4.0.5 Mobile/8B117 Safari/6531.22.7)

Competition is good.

Make a case for your argument.

Well, you only need to look at what happened with the gameboy to see that competition is good.

After seeing off the game gear and lynx, the gameboy stagnated for almost a decade. How long did it take before there was a colour version? Years, yet we've seen some great revisions since the PSP was announced.
---