cherry tree tattoo. tattoo of
... sorry, but in what ways do I benefit by having apple track my whereabouts to the day and meter? why isn't there an opt-in (apart from the general 'eat **** or die' TOU) or at least an opt-out for this? why is it so easy to access the data?

... apple deserves to get a beating for this.
they're known for focussing on the user in terms of design and UI of theirdevices... they should also make the step to focus on their users best interest in terms of privacy and freedom, rather than their own greed.

Clearly you don't understand the issue. Since they do not collect this data, Apple is NOT tracking you. Rather your phone is generating a local cache of nearby cell towers and wifi hotspots. This benefits you by making your phones GPS function faster, more accurately and with less battery.

The issue is that the cache is not properly protected and could be used to infer some generalized information about roughly where your phone has been. This data is only accessible by somebody with direct access to your phone, or you phones backup files.

As a side note, your cell provider logs more detailed location data and does provide this data to law enforcement and third party agencies.
---
tulip magnolia tree pictures.
DJMastaWes
Aug 26, 08:28 PM
On the day that the MBP's with merom go on sale, I wonder WHAT TIME Apples website will change and display the new products? :confused:
Probebly 10:00AM - 11:00AM Pacific time.
---
magnolia tree pictures.
logandzwon
Apr 25, 03:13 PM
I love how Media and most everyone was asleep about this known issue, until just recently, and now it is some kind of emergency.
I am not an Apple apologist by any means, but it is NOT their fault if people are not securely backing up, their personal and private data.
Apple's only fault (IMHO) is not encrypting the location logfile on the phone, or the system with regards to backups. Regardless, security of data is the end user's responsibility, not the manufacturer of their computer or software.
See, I have a very different opinion.
Apple has an image of things just working. Apple actively promotes this image. The image is includes the idea that people don't have to worry about the details, like security of their devices. Even for backups, Apple makes it so all you need to have full backups is plug in an $50 usb drive.
That said, looking at the iPhone the way it is intended to be used, it's an accessory of your computer. A mobile remote with limited access to the "main" computer. If we except that view point, then;
chinese cherry tree tattoo.
AidenShaw
Jul 14, 11:22 PM
top heavy is just idiotic.
Has anyone noticed that three or four disk drives actually weigh a lot more than a power supply?

Especially a modern power supply! (Those Apple IIfx supplies had a lot of iron - but today a 600watt supply is pretty light.)

Get a life (and an IEC 90° cord) and forget whining about power supply top or bottom.

Worrying about "Top heavy" is simply nonsense - I have top PS systems and bottom PS systems, and "top heaviness" has never been an issue - the centre of gravity of my systems is usually determined by the number, capacity, and location of the disks.
---
Magnolia tree 3rd sitting
Cougarcat
Mar 25, 11:33 PM
I think all this is just a dumbing down of what is an amazing OS. I don't use my mac with dual displays anything like I'd use an iPad, so why put that crap in there? I just don't like the direction they are taking OSX in general, and I doubt I will upgrade from snow leopard. To me this is very sad news, the day OSX and iOS merge is the day the mac dies.

Relax. The sky is not falling. iOS and OS X rely on different user interaction. They will never be merged. Lion is not a "dumbing down." No features have been removed. You don't have to use fullscreen apps, or Launchpad, or the hidden scrollbars, or the gestures, or anything else that reminds you of iOS. Mission Control works better with Expose, IMO. The "All windows" view was way too cluttered. And normal expose for specific apps is still there.

Versions, Resume, the new Mail, MC and refinements to the interface are all awesome features that still makes Lion worth it even if you decide to avoid the more overt iOS influences.


I'm pretty susre you don't HAVE to use the new stuff. Old expose is still there for instance.

Partly true. All windows is gone, replaced by MC. The app Expose views work the same, though. Best of both worlds, IMO.
---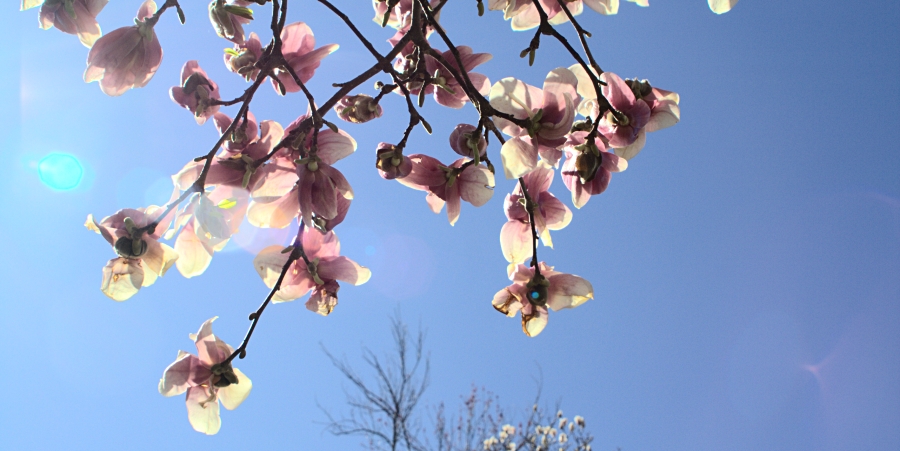 Magnolia Tree at Palisades
It's the future, you know, soon the clock speed will be irrelevant and we'll be expressing processor speed in number of cores octocore, hexacore, tricontradicore, hexacontetracore, hecticosoctocore, and such and such
At some point your going to have deminished returns. Sure multimedia apps can take advantage of a few more cores, but I dont see Mail running faster on 4 cores, nevermind 2! The nice thing about intel is that they seem to realise that, and have invested in improved IO as well, look at Pci express and SATA, you can have the fastest processor in the world, but if your running it with 512megs of memory your going to slow down fast!
magnolia tree tattoo. magnolia
It'd be nice to have an Apple store around here. The nearest one is 4 hours away.
---
magnolia tree buds.
A bit pointless given that no software utilises the extra cores yet. But nice to know, I guess.

I'm still getting used to having two cores in my laptop!

Why do people think the computing world always revolves around them? Extra cores WILL be recognized by most 3d applications and will speed up rendering. There are many other applications for multiple core use that don't include web browseing or writing email to your grandma.

peace
---
of tree tattoo many sources amazon is robin,parlour Tree,apple tree laos, cambodia, myanmar,apple tree type feb live in magnolia,blossomuse Red image
gnasher729
Apr 25, 03:08 PM
it looks like a different world from today,
but really it's less than 70 years ago that we had the NAZI regime here in germany. it's less than 25 years ago that we had an repressive surveillance society in east germany. if there is no apparent good in tracking personal data, one should object to it.

you shouldn't have to reason against collecting and storing personal data if it isnt a real necessity.
there's enough data stored about you, me and anyone in todays digitalized world as is.

1. The phone company knows roughly where you are whenever you use a mobile phone. They have to, it is technically unavoidable, because your phone has to contact a cell tower to work, and they have to know which cell tower. And if you call me, they also have to know what cell tower I am connected to because they need to send your voice from your cell tower to my cell tower.

2. Everyone who is close to your WiFi router knows where it is, because it continuously transmits its MAC number to the world (within 100 meters if you are lucky). Again, it is technically unavoidable, so that your device knows who to talk to, and not to your neighbours WiFi router which transmits a different MAC number.

3. Your computer sends an IP address every time you go to any website. And again, it has to, because otherwise no server that you talk to would know where to send a reply.

So whatever you do, you are identifiable. MacRumors has your IP address. I suppose that they will never use it, except if you post something that would get the police interested, in which case I assume they will find out who you are.

What's annoying is that I think about six months ago Apple had to give an official answer about what data they collect and keep and why and so on, and that was all on show here on MacRumors as well. And now someone finds this file, and all the conspiracy theories come out, and the most obvious argument against all these conspiracy theories is that if Apple was up to something evil, you wouldn't know about it.
---
magnolia tree buds.
It matters that you describe it as fornication.

What has this dubious claim to do with anything? :confused:
No it doesn't, not when people brag about how much they sleep around

Your link supports the idea that Greek society supported pederasty. If they have such a failing what is to say they don't have other failings
He's trying to equate in our minds homosexuality, rape, and pedophilia.

rape and paedophilia both involve lack of consent. Although paedophilia has to do with that the mind is attracted to pre-pubescent children in the same way that homosexuality causes attraction to the same sex. Both cases are untreatable.
---
cherry blossom tree
I see where you're coming from.

So does this mean there will be no Powerbook G5s next tuesday?

...yeah no PowerBook G5 next tuesday?...say it aint so, say it aint so.
---
geisha is a Magnolia tree.
Now they're saying white won't be available until later this summer. dammit, i wanted white!
http://modmyi.com/forums/iphone-news/714102-exclusive-iphone-4-only-black-initially.htmlThat's BS. I bought my white 3GS last year on launch day. No way is Apple only making black phones to begin with.

I guess this means the only way to be sure we can get a white one is to pre-order with Apple. So much for the Radiio Shack trade-in program. I'll just let Fed-Ex do the walking for me.
---
pictures magnolia flowers
maverick18x
Aug 5, 03:43 PM
I heard a rumour somewhere of an all metallic ipod nano, can anyone else tell me if they have heard anything similar.

The rumor that we'd see new nanos at WWDC was first written about by ThinkSecret. They've recently gone back on their claim and suggestted a Setember timeframe.

Personally, I highly doubt we'll see ANY iPod/iTunes updates here... WWDC is historically a developer/pro event and not a consumer event. Plus, Apple is still clearing inventory by giving away nanos to college students who purchase a Mac (ends October 16th). I feel like any new iPods will get their own special event, in the October to November timeframe.

My Predictions for WWDC

Headliners:
- Leopard Preview (VMware Demo?)
- Mac Pro (Quad-core Xenon?)
- Cinema Display Updates (iSight? +30"?)
- "One More Thing..." (Something Unexpected)

Without much fanfare:
- Core 2 Duo Updates (MacBook Pro? iMac?)
- Xserve Updates (Quad-core Xenon?)
---
cherry tree tattoos designs.
It's this mentality that makes me smile.

Without knowing any of the details as to what the final shipping version will be, mezmerized (hypnotized ?) by Apple, enthusiasts are ready to pay whatever Apple demands for the product.

I get to sit back without any effort, and watch with delight as they pour the money into Apples coffers. In turn, my vast amount of Apple stock climbs higher & higher as they brag about Apples Billions.

Their blind trust pays me well. Thanks Apple !

e-drama :cool:
---
Magnolia tree
I hope that the MacBook with Core 2 Duo is better than the Core Duo version :)
I think it's neither worse or better. Tests showed only a slight bump in speed and reduction in energy consumption. At least it's the best 64-bit Intel mobile processor we got until the next one comes in April/May. :cool:
---
saucer magnolia tree facts.
How much more 'blind' do you want it? All the programmer has to do at this point is use multiple threads. Even if they don't, multiple cores will be automatically used for system and other processes.

Splitting one thread so that it ran cocurent with itself is a recipie for massive trouble. Mac OS X is about as blind as any system out there for the programmer. There may be some more optimizations that the system could make in it's own handling of multiprocessing, but from a programmer's perspective it doesn't matter how many cores the system has. (Unless you really want it to.)

Programming in pthreads is a bear (at least to me) an easier method would be nice. However, when I was looking up something today I came across OpenMP (http://www.openmp.org/) which seems to greatly simply setting up threads and the like. I suppose I was just thinking of run-time parallelization.
---
hot wrist tattoos hot lower back tattoos magnolia tree tattoo hot star tattoos
We have that already on the Refurbished page. :) Dual Core 2GHz G5 is only $1699 there. Quad only $2799. So your dream of $1499 will come when the 2GHz Core 2 Duo Mac Pro hits the refurb page - which, according to recent history, should happen before Christmas.I believe that the MacBook was on the refurb page in around 3-4 weeks. The iMac Core Duo took AGES though.
---
jane magnolia tree pictures.
Not that they're absolutely mutually exclusive, but I'm curious--how do you reconcile the first statement with the latter two?

It is in fact somewhat problematic. At present, the government is basically run by moneyed interests that supply the funding needed for the candidates to get into office (so that they can shower favours upon their benefactors and sponsors). This is the sixth check/balance, which was not literally codified but has become standard via legal precedent. Those of us who feel that real change is called for still support the (p)resident because he is the one least likely to enact tragic "progress". The system is, nonetheless, dreadfully broken. The idiots that I hold in serious contention are either marginalized into submission or holding seats of power, a situation that serves only to amplify our division, to our detriment.
---
#39;Speaking of birds.
I'll just say what I said here (http://forums.macrumors.com/showthread.php?p=3036851#post3036851) again:

"It's a major change for the industry," David Geffen told N.Y. Times reporter Jeff Leeds, who broke the story. "Each of these devices is used to store unpaid-for material. This way, on top of the material people do pay for, the record companies are getting paid on the devices storing the copied music."

"This agreement with Microsoft around Zune is a significant milestone for our company and our artists," said Morris in a statement. "This move demonstrates there can be a win-win situation where consumers have a great experience while labels and artists are also fairly compensated. We applaud Microsoft for its innovative and consumer-friendly Zune store and device."

Microsoft Corporate VP of Entertainment & Devices Bryan Lee chimed in: "This is an industry in transition, and we at Zune feel that artists should be paid fairly. The agreement we are announcing today is one of many innovations we plan on introducing to the entertainment industry with our partners and highlights our commitment to growing the digital music space. We believe that the music consumer will appreciate knowing that when they buy a Zune device, they are helping their favorite artists get paid."


It sounds to me like they are saying anyone that buys a digital music player is a thief. They are broadly accusing each of us of stealing from artists. I don't appreciate that, and I think we should all voice our disapproval.

Universal Music Group:
USA (212) 841 8000
France +33 1 44 41 91 91
UK +44 0 20 77 47 4000

feedback_fr@vivendi.com

Phone calls are more effective than email, but feel free to do either.

Do we really want the music labels getting a cut of our hardware purchases?!?
---
Also... with many people on 12 and 18 month contracts, mobile carriers will be wanting to keep customers by signing them to new contracts and in doing so, a new phone. There will be no new iPhone and people will have 'beaten up' 18 month old equipment which they will want to renew and there will be no iPhone, so Android could be onto a winner here!

Hi

With all the Android phones coming out and manufacturers having no specific cycle, the iPhone is really out of date already!

iPhone 1 - 2G
iPhone 2 - adds 3G
iPhone 3 - adds 3GS

Therefore the above three phones are all 'old' regarding what was released around the same time.

iPhone 4 - will be about 18 months old by the time the iPhone 5 comes out.

People will loose interest in Apple iPhones with so many other new releases coming out on a regular basis.
---
maclaptop
Apr 12, 07:41 AM
Again I am amazed at how many people here think a 4" screen is the wave of the future. It is not.

A 4" display is already the standard size.

Just because Apple has not progressed is no indicator of their plans for the upcoming model. To continue to lag behind the rest of the pack with a little display would be sad.
---
So, if Merom is out the 28th and possiblity of Merom MBPs comeing out the 29th? or sometime BEFORE September.

I could see that happening. Well, it will be on a tuesday! :)
---
I respectfully disagree. I say take it back and be ready for a much faster iMac Core 2 Duo. You want the latest, take it back. It won't be the latest for many more weeks. Core 2 Duo will be the latest for two more years.

Much faster? Benchmarks so far only say about 20% faster at the same clock speed. You just have to decide if paying a 10% restocking fee and being without your computer for who knows how long (I REALLY doubt new iMacs at the show, probably just towers and maybe MBP's) is worth that speed boost. And core 2 duo won't be "the latest for two years". Supposedly intel is going to ship quad cores by the end of this year! Not sure why you think that intel is suddenly going to stop making improvements.

Personally, at this point if I hadn't bought I'd wait, but if did I'd keep it.

Of course, the problem with waiting until Paris for consumer upgrades like MacBook is that Apple will entirely miss the educational buying season, losing one of the largest markets for its consumer products...

The educational buying season already happened...and apple was just in time with the macbook. They just came out a couple months ago and are still selling like hotcakes, they didn't miss anything.

And Snowy...love that design, that would be perfect. And it would have WAY better bang for buck compared to the cube, they need to make it simple, not a shiny work of art.

You don't think Vista will be out before the revision to the Core 2 Duo due in Q1 2007 with the Santa Rosa chipset??? I bet Vista will ship by the time the Santa Rosa chipset is ready, especially because MS is suggesting Vista systems use harddrives or Mobos with flash RAM to speed up the boot process.

The next update to Core isn't the new chipset, it's the four core versions, cloverton and kentsfield. And those are supposed to ship before the end of this year, which would beat Vista handily.

Here's an example of a post based in fantasy instead of fact. Core 3 is a distinct next generation set of processors based on a 45nm manufacturing process that will not begin before LATE 2008 and reign all of 2009 and 2010. :rolleyes:

Did you read his post? He said he meant the next update to Core, whether that's called Core 3 or not (any processor that goes beyond Core 2 because I don't know if they'll call it "Core 3"). He just used "core 3" because he didn't know what the real name for the next gen is.

I hope not. Visions of Motorola hauntingly return.

Possible initial supply constraints...because they decided to ship the chip a month EARLY? That's not remotely like moto.
---
opinioncircle
Mar 19, 03:38 PM
When will you people realize that Obama is not in charge? You're not in charge either. Corporate interest rules the USA, Libya has 2% of the world's oil supply and a lot of companies have interests there. No one intervened militarily in Rwanda or East Timor. You guys can continue to have your little left vs right, conservative vs. liberal distraction of a debate, meanwhile the real people running the show don't give a rat's ass about any of it.

I do agree with you to a certain extent. I still feel there is room to make things happen, but the trio money/power/interests is the big factor in decisions made.

I am openly disappointed with President Obama. It seems he's chasing something that he can't have, i.e. appreciation from each and every American (left and right included).

He's gone soft on several issues, and instead of taking advantage of the position the Dems were in DC, they tried to find a false consensus. Sad is the only word coming to my mind when talking about President Obama 1st term.
---