at the central park zoo
Iconoclysm
Apr 19, 08:31 PM
honestly i don't understand Company Obsession.

Its fine to love gadgets, regardless of company, but to be blindly following a multinational corporation whose only motivation is $$$ for its shareholders, its kinda retarded.

EVERYONE. BE A GADGET FAN. DON'T OBSESS OVER A COMPANY.

Right, just love those gadgets and ignore that the manufacturer that's making your favorite ones...and changing the entire direciton of multiple industries...happens to be Apple. Honestly, you're doing the flipside of the coin here - you're purposefully fooling yourself into being a "fan" of everything. Which is actually, a lot worse.
---
is the Central Park Zoo.
charlituna
Apr 12, 03:35 PM
Looking forward to the new final cut studio.

if apple is smart they will allow access to individual parts of the suite
as seperate Mac App Store downloads.

I doubt they will. Because even as single apps they would probably be too bloated to really be plausible as downloads.

A much better Final Cut Express would be a different game. It would be pared down enough that it could work. And hopefully would have the same interface as the big boy (or every close to) so it could act as 'training wheels' for students etc that might move up later.

Same with Logic Express to Logic Studio


Here's what I am hearing:

http://applecritictv.blogspot.com/2011/04/new-final-cut-pro.html

I'm not buying some of the things mentioned. Starting with the notion that it will only work on 10.7. I think that there will certainly be features that would require the 64 bit support of 10.6/7 but I suspect that some features will still work (albeit perhaps slower) in 10.5.8. I do suspect that any support for prior OS versions and even single core processors could be out.

I doubt that round tripping will no longer exist but I do think that they will have improved it so that it is seamless or closer to seamless.

I also disagree that they will drop tape capture. It's just not the right time especially if they want to keep their fans in the studios and such (who still use tape and film). In fact if anything I think they could add a separate capture/log program that would allow users to import and tag media that would be accessible to all the programs.

I do hope they are correct about Server. If it is a separate program it would be great if it acted more like a plug-in than a totally new item
---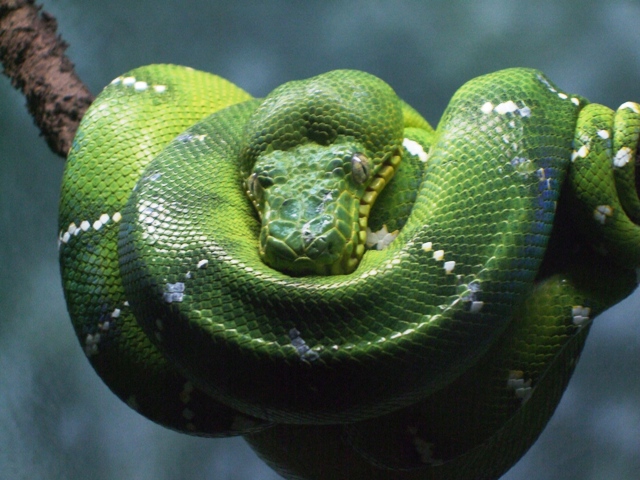 New York#39;s Central Park zoo is
What bothers me is people think because an iPad sells more it is superior, unless you made the iPad or work at Apple I don't see how that makes sense. Also most people on here have never even played with a XOOM.

I own both an iPad2 (my wife's technically) and my XOOM. I had an iPad1 since launch until I sold it for a XOOM. For me, Apps are lacking on XOOM but it's made up for with the true tablet OS and excellent first party apps.

Find me a better GMail/Email, Maps, Browser on the iPad and other stuff you will actually use most often and I'll sell my XOOM. Since I've had my XOOM, I haven't touched the iPad2. Everytime I pick it up I miss using the XOOM.

1. Fluid Interface-Apple Kills
2. Battery life-Apple wins
3. Ecosystem-Apple wins
4. Apps-Apple Kills
5. Games and Graphics-Apple kills

For anyone to choose any other tablet over the iPad means they care nothing about these five things and had might as well buy a NETBOOK. It would save them a ton of money.

EDIT: Just noticed non of these things have anything to do with Hardware. Its all USER EXPERIENCE, definitely something only APPLE understands right now.

P.S. U can add all the hardware features u want(8mp rear camera, 3mp front camera, USB ports, etc) but ID STILL CHOOSE THAT BEAUTIFUL ALUMINUM FRAME OF TABLET over all that any day.
---
New York City#39;s Central Park
Ron Paul believes in term limits, but keeps running and running and running...

Oh, and Rand didn't fall far from the tree. From wiki for anyone who is curious:

Controversial claims made in Ron Paul's newsletters, written in the first person narrative, included statements such as "Boy, it sure burns me to have a national holiday for that pro-communist philanderer Martin Luther King. I voted against this outrage time and time again as a Congressman. What an infamy that Ronald Reagan approved it! We can thank him for our annual Hate Whitey Day." Along with "even in my little town of Lake Jackson, Texas, I've urged everyone in my family to know how to use a gun in self defense. For the animals are coming." Another notable statement that garnered controversy was "opinion polls consistently show only about 5% of blacks have sensible political opinions, if you have ever been robbed by a black teen-aged male, you know how unbelievably fleet-footed they can be". An issue from 1992 refers to carjacking as the "hip-hop thing to do among the urban youth who play unsuspecting whites like pianos." In an article titled "The Pink House" the newsletter wrote that "Homosexuals, not to speak of the rest of society, were far better off when social pressure forced them to hide their activities." These publications would later create political problems for Paul and he considered retiring his seat. Wiki (http://en.wikipedia.org/wiki/Ron_Paul)

He won't ever be president, and he should have resigned his seat years ago.

It's one thing to vote against pay raises; it's another to actually do something about them. It's one thing to vote against many things that you know are going to pass, and another to stand up to your party when it counts.
---
the Central Park Zoo has a
Obviously you know little about retail and accounting.

I was a manager at Circuit City for several years and I could not disagree any more.

The quicker you move stock, the better.

Obviously, you DON'T know.
---
New York City#39;s Central Park
I havent checked yet to see if someone mentioned it, but in regard to what people expect to see at WWDC, dont worry if it isnt annouced then... Paris Expo is in September.

Mac Pro's might come out then i think.
---
at Central Park Zoo.
Ahh did any one see this?

http://www.macnn.com/articles/06/08/23/apple.tops.pc.mag.survey/

Hmm. I've had a G5 DP worked on lately and had great support.

*Edit Nevermind, they are linking the PC mag story too.
---
central park zoo pictures
alent1234
Mar 23, 08:32 AM
LOL what?


LG and others had semi-smartphones with 3.5" screens back in 2006 and early 2007
---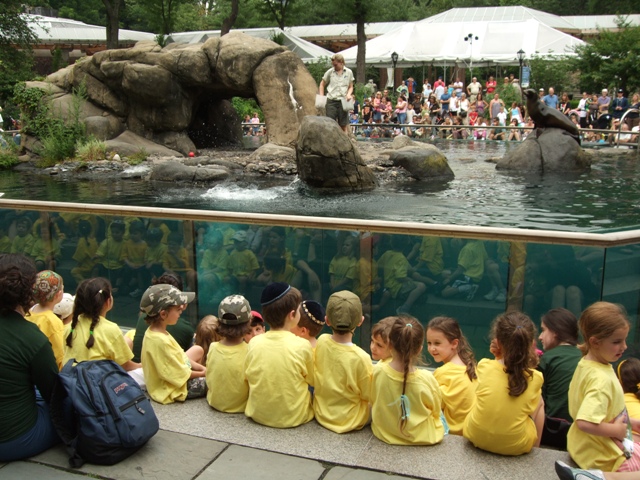 New York City#39;s Central Park
Has Intel R&D come up with a new, low-power, backlit keyboard? ;)

(Figured I'd throw that out straight off, as it's bound to come up somewhere along the line)

For most people the ipad is more useful than the air anyway imo. Yes i owned an air, the ipad 1, and now the ipad 2 and the air was just a watered down macbook pro more than the ipad is a scaled up ipod touch
---
Introduction middot; Central Park
spillproof
Mar 22, 01:51 PM
Now it has become a battle of who will get my $500 bucks.

Let the games begin! *grabs popcorn and soda*
---
central park zoo map. of
Side story: the credit card companies know exactly where I am better then the cell companies. Every time I swipe my credit or debit card, they know where I am. When I travel for vacation, I am very likely to get a call from my credit card company (on my cell) asking where, when and how long I will be traveling. They know every store and every purchase I've ever made on a credit card.

again - when you make a purchase - you know you're being logged. If you use cash - your CC doesn't know where you are.

Apple's bug saved coordinates whether or not you had locations services on or off. It's different.

The OPTION is what's important and Apple agrees, hence the bug fix. If it was soley a "feature" - they would have stated that the file is required and they cannot offer a way to remove it, yadda yadda

Those that still argue against the solution remind me of the threads on the iPad board. When it was suggested that the iPad needed a camera - so many people were screaming that it's ridiculous for the iPad to have a camera citing form factor, useless feature, stupid suggestion, etc. I argued that having a camera makes sense and for those that wouldn't use it - don't use it.

Same here. Apple will give (actually fix) the ability to turn location services on or off. Use it or not. I'm happy there's an OPTION
---
Central Park Zoo visitors go
well im certainly annoyed with Apple's support right now. 3 times my Macbook has been in and now they tell me they cant FIX the problem (the only way I can get my macbook to boot up is to zap the PRAM every time). If I had known it was gonna be this much trouble I would have stuck with my pb or bought a Vaio... :mad:

You do know that Sony is known for having some of the worst support among any notebook manufacturer, right? If you're worried about trouble, you should really look for something besides a VAIO.

-Zadillo
---
The Central Park Zoo
Multimedia
Aug 21, 05:43 AM
I stopped by the Apple store tonight to play with a Macpro. I'm getting ready to buy and thought I'd get some hands on experience to see how it performed with Finalcut Pro. I was especially interested in how it handles playback of uncompressed footage.

The store had a 2.6 hooked up to a 30"ACD. Everything on the machine was stock. I launched FCP and it appeared with a project already loaded (about 5 seconds). The project was a simple 20-30 second 720x480 NTSC clip of hockey game footage. I selected the clip and copied it to a new layer and threw a blend mode on it AND changed the speed to 85%. Next I copied and made another layer and changed the speed and offset it and changed the transparency to 80%. 3 layers total with the top two manipulated. I hit the render and it finished in about 30 seconds. :)

I know, not very scientific, but I just wanted to get a feel for how fast the Macpro would render manipulated footage. Anyhow, next I changed the output in project settings to "uncompressed" and hit render again. Again, it took less than a minute to render and the CPU usage in console was maxing out at only 42% per core.

Once the render completed, I hit the play button to see how the stock Macpro would handle playback of the uncompressed footage. It played for about 4 seconds then threw an error saying that frames were being dropped during playback. Not good. I was hoping that the Macpro would be able to play uncompressed footage from the timeline without 3rd party acceleration or setting up a raid. The error message suggested turning off RT effects (of which I did, but still had dropped frames) or get a faster drive. There was a couple other things the error suggested, but I can't remember at the moment. I wonder if having the ATI card would have made a difference? Not sure if FCP uses the GPU for playback, but I would think that should make a difference. Ram would probably help too. Anyone know what might be going on? Am I expecting too much out of this machine?

Sorry for sort of getting off topic. I thought this might be an appropriate area to post this; I wasn't feeling up to starting a new thread.That's great info. Would you please tell us:

1. How fast that is compared to what Mac model-speed you are currently using?

2. IE Were you impressed or not so impressed with how fast-slow it rendered?

3. What kind of speed were you expecting?

I'm no expert, but my guess is that the lack of RAM may have been the culprit. Need more independent tests like this from other FCP users. Thanks a lot. :)
---
Home » Zoos » Central Park Zoo
Wirelessly posted (Mozilla/5.0 (iPhone; U; CPU iPhone OS 4_3_1 like Mac OS X; en-us) AppleWebKit/533.17.9 (KHTML, like Gecko) Version/5.0.2 Mobile/8G4 Safari/6533.18.5)

It's not like they threatened anyone. They likely went to the organizers and said "We'd like to make a really cool announcement at your event but we'd need most of your presentation and sponsorship space to do it." SuperMeet said sure, Apple paid, and here we are. It's not like the other sponsors didn't get their money back (I'm assuming.)
The other presenters just had to toss months of planning out the window and scramble to reschedule events w/less than a weeks notice during the industry's biggest annual convention. Hopefully the members of the audience that signed up to see the original line-up will be able to make it to all the reschedule events and, on top of that, everyone going to the SuperMeet has now paid money for tickets to what is nothing more than an Apple PR event.

Dick move by Apple but all will be forgiven as long as they release the holy grail of editing on Tuesday. If they preview 'iMovie Pro' lord help them...


He is asked if he will update his editing studio's workflow to the new Final Cut, and he basically danced around the question, pleaded the 5th, and made it pretty clear that he is holding back some reservations about how the industry will adapt to the changes.

To be fair to Mark (the head of Post at Bunim/Murray) there really isn't anything he could say due to the NDA. Just because what he saw of the new FCP might not lead him to believe it would work in Bunim/Murray's current workflow doesn't mean it might not be awesome for someone else's work flow. It was a tough spot for Mark to be in and I'm not exactly sure why he even kicked off the meeting with "I was there, but don't ask me about it because I'm under NDA". He could've never even have brought it up and it wouldn't have altered the course of the conversation at all.


Lethal

So Avid, Adobe and Canon spent 10 months preparing for a lecture at a FCP users group? And a FCP users group was going to be their main/only avenue for presentation? I think not. This is just another spot they will advertise at during NAB. I'm sure Avid will be at Adobe and Adobe at Avid user groups. FCP just decided to present at NAB at the last second and this was their only in.
---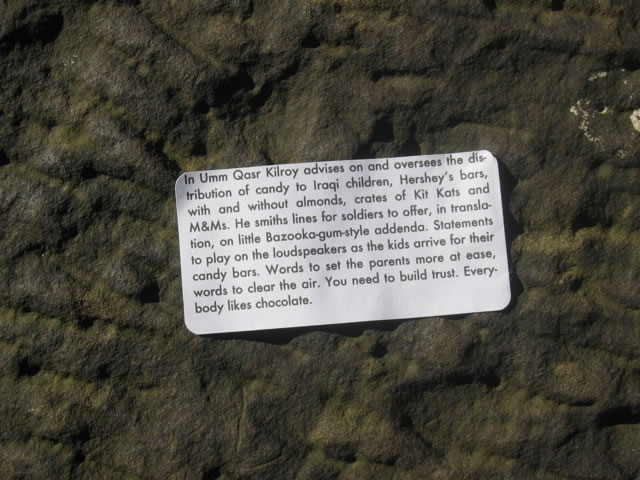 Central Park Zoo
Hallivand
Mar 25, 10:57 PM
Um, there's only been one release since leopard. Too soon to know if Lion will wow or not.

From the developer builds and such, there doesn't appear to be anything compelling or major to warrant anything more than a minor upgrade.

Yeah, disappearing scroll bars. A full size screen. Woo.

The UI and basic functionalities have stayed the same since Leopard, sprinkled with a bit of iOS features. Snow Leopard was a tune up, to establish the Intel line completely and such.

Yet retained most, if not all of the Leopard UI elements.

Personally, it just looks like a rough merge of iOS into the OS X environment without any refinement.

If we have to fork out $120 or something, forget it.

I guess my Leopard PowerPC Macs still look up to date then :)
---
Central Park Zoo gehen.
I've been using Premier Pro CS5 on a 2008 MBP....
central park zoo logo. to the
Derekasaurus
Jul 20, 05:18 PM
If you want wild speculation, here goes.... Apple might use the Conroe and ConroeXE in the first Mac Pros and then add in support for Kentsfield (quad) when it becomes available. This could well be the reason why Intel has brought forward the release of Kentsfield.
Apple is playing with the big boys now. Intel moved up Kentsfield in response to AMD's 4x4, not anything Apple might do. Intel sells hundreds of millions of CPUs per year; Apple's demand is barely above the noise.
---
central park zoo OOH
Multimedia
Aug 23, 12:49 AM
Yeah im not surprised. I went to my local store today and saw one in all its glory attached to a 30" ACD. It was VERY fast, system prefs launched in micro seconds, a meaty FCP project opened in less than 5 seconds same for Aperture & Logic, 1080p HD trailers were chewed and spit out using less than 10% of processing power. Totally amazing and best part...its very quiet. I played with a Quad G5 once and it sounded like a jet engine taking off.

I defo want one but it'll cost me an arm and leg. Sigh...My Quad G5 is dead silent all the time. Those noisy Quads should have been sent off for repair. I was told the Quad in the Santa Clara Apple Store was also very loud. That is not normal. Properly serviced they run very silent.
---
Central Park Zoo
Its the people that are getting so worked up, annoyed at Apple, threatening to dump the platform and move to Windows, claiming Apple are three months behind Windows systems and generally bitching.

agreed, 100%.
---
basesloaded190
Apr 6, 11:12 AM
I still don't think this means new MacBook Airs in June. Can anyone really see Apple releasing new hardware before Lion is released?

Why not?
---
leekohler
Apr 28, 04:43 PM
Obama's too smart. :)

Oh snap! :D
---
Most people use their MBA for browsing, youtube videos, email, office apps and perhaps video conferencing. None of which will be bottlenecked by the Intel IGP. If you're doing something above and beyond this that will be negatively affected by the CPU, you are in fact, the minority.

Fixed that there for you. ;)

Goes both ways really. It's just that more casual tasks (ie, gaming and watching videos) max out the GPU more than they do the CPU. CPU bottlenecks are usually caused by niche tasks like video editing/raw photo editing/scientific number crunching.
---
For dual opitical drives I say abotu time. Almost all cheap Pc have 2 opical drives. I like having them because I like to leave disk that I use a lot in the system. A lot easier that have to swap them time when running different programs.

As for the PSU at the top I like that design. The PSU is going to generated the most heat over all and that heat has to go somewhere.

Put it at the bottom it going to suck cooling air way from the graphic card and the CPU to cool it self and add more heat inside the case to make cooling the CPU and graphic card even worse. Or put it at the top where it will help pull cooling air over the CPU and graphic card and pulling heat off of them. Then pushing it al out the back. I like the 2nd one more. The design I would like would be a BTX mount and PSU at the top. That would put the CPU at the bottom, then graphic card and then PSU at the top. That way things that have the worse problem over heating get the coldest air and moves up from there. The hottest object is at the top of the case so the over all temp in the case is lower.

That just my logic of it. Balance wise it not go effect it to much. it not like you are going to move you Tower that offen and it going to be out of the way so the center of gravity being a little higher is not going to be big deal.
---
DJsteveSD
Apr 27, 11:33 AM
Since I'm neither a criminal nor paranoid, I thought it was kind of cool/interesting too.

so what do these people that are all freaked out about it have to hide? I'm not doing anyting wrong, not cheating on someone or robbing banks so track away! Do these people not have anything else to do but freak about EVERY LITTLE THING!
-geez!
:eek:
---