central park zoo entrance.
Next Air will see a DRAMATIC speed improvement CPU wise and a minor decrease in GPU performance.

The GPU performance decrease is much more severe that you let on, and the improvement in CPU is rarely even used, as it sits in the idle loop most of the time as most applications are mostly i/o bound or simply sit there waiting for user input.

Also, let's not forget 2 other major points :

- VDA (Video Decode Acceleration) framework support : Intel 3000HD isn't supported, forget hardware accelerated decoding of Flash content in H.264. This has been a major lacking point on Apple's part since introducing the framework and getting rid of nVidia chipsets, they haven't yet announced any change to this framework which right now only supports the 9400m, the 9600m and the 320m.

- OpenCL. Big selling point for Snow Leopard, absent from most of their hardware line-up now. GG Apple.

The Air with the 320m right now supports both. The SB MBP 13" does not.

The main thing keeping me from wanting a MBA for software development is the 4GB RAM limit. If you're not running any virtual machines you'd probably do just fine with 4GB, but as soon as you need to run a Windows VM things will get painful (especially if you're running Visual Studio in it).

I run a Windows VM with 1 GB of dedicated memory and a Linux VM with 1.5 GB of dedicated memory. All while Xcode is open and doing something in every OS.

Seriously, software development is about the less ressource hungry task you can do on modern computers. Browsers use more system ressources nowadays than code editors/compilers/debuggers. :rolleyes:
---
Central Park Zoo Entrance
Dr.Gargoyle
Aug 11, 01:59 PM
Hell I have only now seen 3G phones that can handle UTMS ( Japan).
Hmmm, I dumped/retired my first UTMS cellphone more than a year ago... and I live in Sweden. Moreover, Japan have had UTMS phones longer than in Sweden
---
central park zoo! Multimedia
PhantomPumpkin
Apr 25, 04:29 PM
You aren't being tracked by Apple, you aren't being tracked to the meter. You can opt out, just switch off location services.

And by the way even if you do switch off location services your location is still being tracked by the mobile phone companies everytime your phone makes a connection with one of their masts, which happens everytime you move cell. Oh and this happens with every phone, otherwise they wouldn't work.

Stop being a paranoid sheep and start reading the facts of this case not the media hype.

Dig deeper Watson. Turning off location services DOES NOT disable this feature. It is still logged, even with location services off. That's the whole issue the smart people have. There's no way to auto-truncate the file, and there's no way to turn it off.
---
central park zoo entrance.
The only reason I see Apple going all Woodcrest is to justify their high markups , while insulting you Mac Loyalist on price they also offer you less performance for your money.

Look here at the current woody pricing at Newegg

http://www.newegg.com/Product/ProductList.asp?Submit=ENE&N=50001157+2010340343+1050922423&Subcategory=343&description=&srchInDesc=&minPrice=&maxPrice=

So apple is going to charge you guys $1799 for a Desktop with a 2.0ghz CPU , when everyone else will charge $1199 for a Conroe E6600 2.4ghz based desktop.

This is not looking good apple.
There's a good point here, but it's not the one you're pointing at. If Apple continues as they have with the PowerMac pricing, the Mac Pro will not be an insult if you compare it to Dells, HP and other vendors' pro offerings. Historically they have all been at very comparable price levels for comparable products. There are other differences between the lines than GHz. Quality standards for the pro/expensive lines are higher than for the consumer line, for one thing.

The point is that Apple doesn't have an option for potential buyers that want a high performance, customisable and upgradable consumer level product (not all-in-one). There are no Apple product to compare those $1199 Conroe PCs to. The closest thing is the iMac.
---
from the central park zoo
PCMacUser
Aug 27, 07:39 AM
Yes, and as someone has already pointed out, if the Core2 can do 20% better with the same power, can't you just throttle your new Core2 MBP down 20% and get a laptop with the same performance of your old one with 20% better battery life?

Talk about not seeing the forest through the trees. :rolleyes:
It's quite common in the PC laptop world to do exactly that - using the BIOS to drop the default clock speed and/or voltage of the CPU to extend battery life. But that requires a BIOS which Apples don't have. Perhaps it can be done another way...
---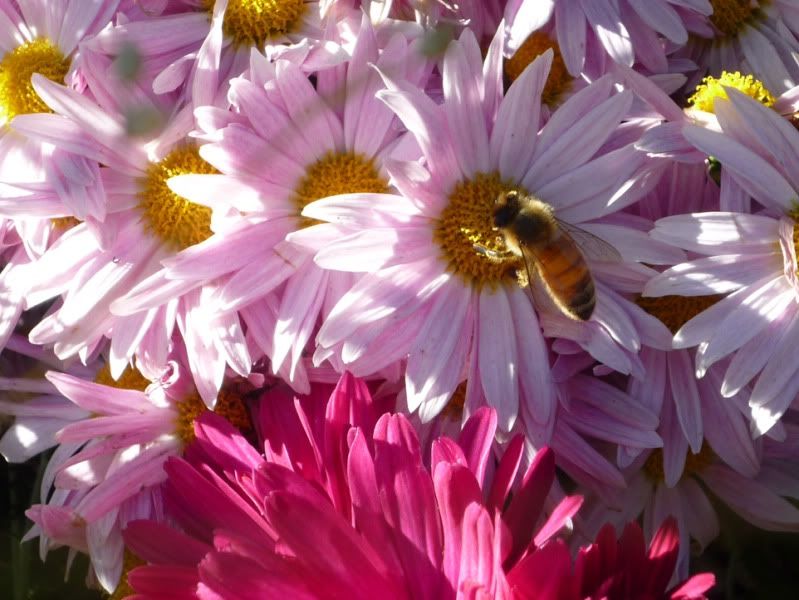 central park zoo entrance. the
i've just sold my dual g5 because
i plan to buy a new macpro in august.
You sold your existing computer now, so you can replace it with a system that has not yet been announced?

And what if this system doesn't ship until October or November?

I hope that G5 wasn't your only computer.
But seems that it will be already obsolate after 3 months.
"Obsolete"? Because it isn't the fastest computer in the world?

I hate to break it to you, but if you define "obsolete" as "less powerful than the best in the world", then you're going to be buying new computers every three months for the rest of your life.

So Intel is coming out with faster chips on a rapid schedule, so what? Even if Apple releases updated systems every three months, so what? Does this somehow mean the computer you buy today will suddenly become incapable of running the applications you want to run?
---
central park zoo entrance. map
For dual opitical drives I say abotu time. Almost all cheap Pc have 2 opical drives. I like having them because I like to leave disk that I use a lot in the system. A lot easier that have to swap them time when running different programs.

As for the PSU at the top I like that design. The PSU is going to generated the most heat over all and that heat has to go somewhere.

Put it at the bottom it going to suck cooling air way from the graphic card and the CPU to cool it self and add more heat inside the case to make cooling the CPU and graphic card even worse. Or put it at the top where it will help pull cooling air over the CPU and graphic card and pulling heat off of them. Then pushing it al out the back. I like the 2nd one more. The design I would like would be a BTX mount and PSU at the top. That would put the CPU at the bottom, then graphic card and then PSU at the top. That way things that have the worse problem over heating get the coldest air and moves up from there. The hottest object is at the top of the case so the over all temp in the case is lower.

That just my logic of it. Balance wise it not go effect it to much. it not like you are going to move you Tower that offen and it going to be out of the way so the center of gravity being a little higher is not going to be big deal.
---
central park zoo entrance.
mmmcheese
Aug 15, 12:18 PM
I did...:D

DIE POWER PC...DIE!!!

(sideshow bob)The Power PC...The!!!(/sideshow bob)
---
central park zoo entrance.
Only Apple? The Android system does the same thing, AND sends the information off to Google. The iPhone/iPad just logs the data to a file. Seems a bit unfair to me, but we'll see.
---
central park zoo entrance.
Can't wait unti it comes out. My "work" is getting me a Mac Pro, but I want to wait until this comes out and decide if i should get the Mac Pro or the new Macbook Pro. :cool:
---
the park zoo and more.
Apple doesn't need competition the way the PC me-too companies do. Apple has had its eye on the tablet space for over half a decade with no competition to speak of, but they produced a world-class 1.0 version of the iPad anyway. They have a vision of the future and are forging ahead regardless of what the copycats are doing. They are not going to stagnate as long as Steve is around.

Time to drop the tired "I sure like having competition for Apple" cliche. Ths ain't Microsoft were talking about.

Amen. Preach on!
---
central park zoo entrance.
I had called BB multiple times (6 times over two weeks), each time resulting in the answer that they were sold out. They had a reservation list however.

So, I walked into Best Buy just to look at the iPad 2. As I was discussing this, the BB rep said they had one which had been returned that was up at Customer Service desk. After checking, the Manager got involved because they wanted to make sure the SIM card had not been activated.

At the same time, unbeknownst to my discussion, some guy who had called earlier was told by the Customer Service desk a returned unit was there and he could have it. When I went up with the manager to check it, the other guy was there and expecting the returned unit to purchase.

So bottom line, I actually ended up not with the returned unit, but with a brand new iPad after the manager who didn't really want to deal with the other guy, said he had a new one because that the 48 hour window for a reservation holder had expired.

So my take: BB probably had more iPads than they said they did. I also wonder if the 48 hour reservation hold window was something Apple was aware of.
---
Central Park zoo
How long would have been reasonable, do you think? A week is not too bad, especially considering we've just had the Easter holidays.

Also it's surely better to spend time to get something right. Clearly Apple has had to investigate the iOS source code to find out what was actually going on, as it obviously wasn't behaving as expected. Finding the right engineers and actually doing the work isn't a matter of hours.

2 days. When it was first reported. Almost a year ago.
---
central park zoo entrance.
UK-MacAddict
Apr 11, 05:12 PM
If this is true I think Apple are looking to slot yearly iPhone releases into January since the month has been clear for them since they pulled out of Macworld.

If this is the case then I'll probably sell my black iPhone 4 and get the white iPhone 4 if they really do release it this spring. I wanted the white when they came out and if iPhone 5 is being delayed getting the white will be like a new phone anyways :D

Also I dont think any iPhone will have 4G until 2013 at the earliest. Many countries dont have it up and running yet and I cant seeing Apple making one specifically for the US market. I live in the UK and the networks wont even be able to start bidding for the technology until early 2012 with devices actually showing up until 2013. So I think Apple will wait until its biggest markets for the iPhone catch up before anything is released.
---
central park zoo entrance.
Good stuff, waiting and ready to pay! :o

Same! soon as available for pre order / order
---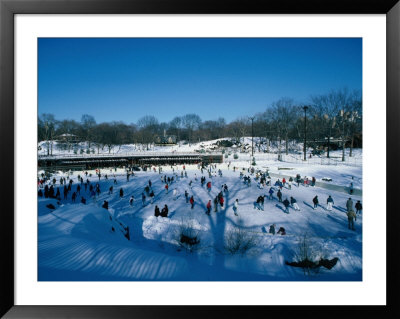 central park zoo entrance.
I know it won't be live, but that's ok -- I just hate missing a Steve keynote -- I've watching them for several years now...

It's the streams I can't get w/the satellite internet. What exactly is a terrestrial café system? (And I haven't complained... this Apple stream thing is the only thing I've not been able to view... everything else works fine so I don't know what the deal is.


Who's your satellite company? I have Wildblue and I get around 1980Kbps downstream..

Oh and Multimedia.I just got a HD LCD TV with a new HD receiver from Echostar and after watching football in HD I'll never go back!!
---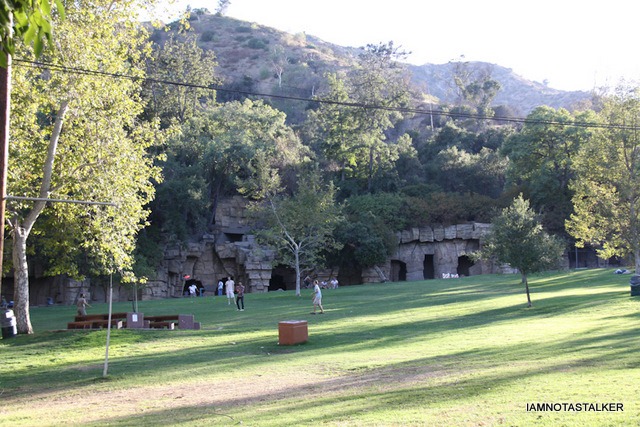 the Central Park Zoo where
This is what happens when a company is forced to do a launch in a reactive manner, not based on whether the product is baked and fully conceived. That's not a big deal for Google since they're in this for the long haul. For MMI it's not so great. They're doing the right thing by focusing on the next iteration of the product. The best and perhaps only way the Android tablets will beat Apple is to thoroughly undercut them on price. Until then it's the iPad as the class of the market and everyone else (Honeycomb tablets, RIM, HP) has to divvy up the rest of the pie.
---
Zoo Admission costs about
spicyapple
Sep 12, 11:05 AM
I was going to buy the quad-core Mac Pro 3.0 GHz when it hit the mid-price point, but I think I'll wait out for the dual quad-core (8 core) Mac Pro, instead. :) Hopefully by then, FB-DIMM will be cheap enough to buy 8 GB worth of RAM without breaking the bank.
---
Central Park Zoo
http://www.apple.com/quicktime/qtv/mwsf06/
---
I don't get all the negative ratings/comments.

1. Competition is good (I know this is hardly an original point)

2. The tablets look interesting.

In particular, the stylus input and software for the Blackberry device allowing simple notetaking etc.

Personally, I dislike Apple's walled-garden (even though I appreciate this doesn't bother many people) so this is good news.
---
I still don't think this means new MacBook Airs in June. Can anyone really see Apple releasing new hardware before Lion is released?
---
ccrandall77
Aug 11, 03:53 PM
I suppose you would be by the cell company.

Well, I had been screwed about 4x as much as a typical cell user... at least when I had the misfortune and poor sense to have a Cingular contract.
---
rezenclowd3
Aug 5, 01:06 PM
I think I will only enjoy the game should I buy a very expensive racing wheel. I already have the seat setup.... a racing game using the standard controller is just odd.

Pre-ordered the US Collectors edition, but now I would like to change that for the UK edition... I am ready to drop my pre-order should the multiplayer review prove lacking, and hopefully they give darn good penalties for hack driving online (DQ, through pit lane etc) Rubbing IS NOT racing! That's for drivers who do not have control of their car.
---
i thought this game was vaporware

They finally announced the release date at E3 2010.
I don't think I'll be getting it. I bought GT PSP and its as if the developers actively tried to suck all the enjoyment out of the series.
---