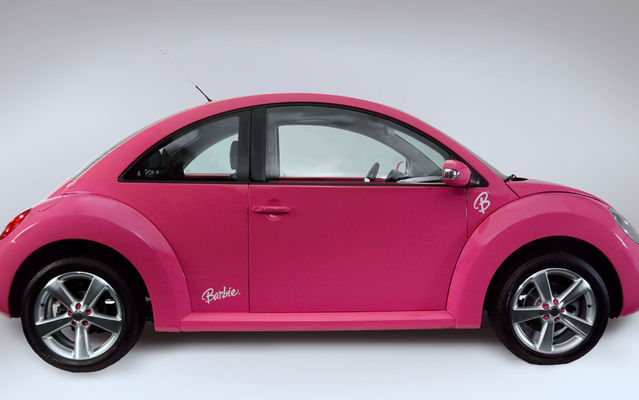 2011 new beetle pictures. z
AppleScruff1
Apr 8, 02:31 AM
I heard galaxy tab is better than Ipad. Is it true??

It's way better. Better get one while you still can.
---
2011 VW MKII New Beetle
shelterpaw
Sep 13, 12:05 PM
Yes, that's true.

It's also true that most of the time, most people aren't even maxing out ONE core never mind eight.

And when they do, their program won't get any faster unless it's multithreaded and able to run on multiple cores at once.
The Mac Pro isn't for most people. It's for professionals and professional applications, which are usally multithreaded, and will take advantage of the capabilities.

If you have a complaint about all these cores and not being able to take advantage of them, then this is not the computer for you. You're probably not using the software that will take advantage of them, so let it go and stop whining about it. For the those of us that do, this is great news.
---
New Beetle in 2011
I think this is misdirection on Apple's part to increase iPhone 4 sales.

There's a ton of people who got the 3GS and are waiting on the iPhone 5 to make an upgrade. They are not going to upgrade to an year old model with the tiny 3.5 screen, no LTE and an outdated cpu and an extremely outdated gpu. If they are made to wait too long, they'll go to one of the many competitors offering great smartphones with dual core cpus, cutting edge gpus, LTE/4G and a nice 4" screen. Apple is already making A5 socs for the iPad 2. Why not just stick one of those into the iPhone 4's body and call it a day for now, and release the iPhone with the 4" screen and LTE in January?

The iPhone 4 has a lot of flaws that people are waiting to see improved. Look at this thread...

http://forums.macrumors.com/showthread.php?t=1021233
---
the new beetle 2011. new
Can we officially call this an over reaction? I'm all for Apple explaining what is going on here but a lawsuit is overkill. Where is the proof that this is actually harming people?
---
new new beetle 2011. new new
Macky-Mac
Apr 27, 03:33 PM
.... To the contrary, I said from the very beginning that there was likely a simple explanation and that I wanted to hear such an explanation which I think MattSepta (unlike the rest of you) has begun to offer. Are there any other expert opinions out there on this issue? ....(

perhaps the Design & Graphics forum would have been a better place to post a technical question about layers in PDF documents.

Instead you posted it in the PRSI forum.....that certainly seems like you actually wanted the political responses you got.....and expected?
---
Photobucket 2011 new beetle
If there is one indisputable fact of this world...

Those on message boards that say they hate Best Buy, are the first to grab the Sunday ad and visit the store at least weekly.

Bank on it.
---
2011 volkswagen new beetle
sierra oscar
Sep 19, 08:53 AM
It's not quite 0700 Cupertino time - so maybe? :)
---
2011 new beetle pictures.
Since you have no clue how the sandy bridge airs will perform, I'll take your statement as FUD.
Actually 320m performs better then Intel 3000, so the dude is right that graphics chip in SB is slower.
---
new beetle vw 2011. volkswagen
myemosoul
Jun 22, 03:27 PM
Ronbo,
I am in Southwest NJ by Philadelphia, Gloucester county.
---
vw new beetle 2011.
HecubusPro
Aug 26, 08:06 PM
I Just Hope Apple Joins The Rest Of The Manufacturers In This Mass Announcement. I'm afraid they won't due to EGO problems. :rolleyes: In this case, I wish they wouldn't "Think Differently".

Agreed. That is a worry I share as well. I can't imagine why they would wait, but part of me thinks they garner some sort of perverse pleasure in making people sick with excitement over new announcements, releases, and upgrades. Making us wait longer than anyone else, especially considering Dell USA is now offering Core 2 Duo systems for sale on their website, wouldn't shock me too much unfortunately. I hope I'm wrong though. I wants my MBP Merom!
---
Vw New Beetle 2011. new ads
NoSmokingBandit
Aug 17, 09:30 PM
What you scale the difficulty up? On NFS:Shift, I started on easy A.I, quickly moved to normal, and am now doing most of my races on hard A.I. My car settings for traction and control and such is normal.

I havent played it in a while, but i recall setting traction control to standard, AI to the hardest, and everything else to the hard/realistic settings. I was racing with my DFGT wheel and it all just felt really easy. I was safely taking turns faster than i would ever attempt in GT4.
---
The new New Beetle is expected
Yes, I agreed there are professionals, but not LOTS of professionals. You don't know, cause... you don't know them, and neither do I. So these "lots" outside of your field of view may or may not be looking to switch. You see the difference, yes?

So you really think it's just a handful of people on Macrumors?

Oh, and people I know.

So, how many do you think? Less than 10? Less than 100? What is your definition of "a lot"? Also please note I never said it was any kind of majority of FCP users or anything like that. I never said it was an industry-wide pandemic, although you'd like to put those words into my mouth as well. You'd also like to paint my claim that "a lot of pros are leaving FCP" as "combative", even though it's not. It's just an observation. I don't know why you're taking it so personally.
---
2011 new beetle pictures.
mdelvecchio
Mar 22, 01:00 PM
Look at the specs, their greater or equal to the iPad 2 with the exception of battery life.

...you overlook that specs dont make the product -- quality and usefulness do.
---
the new new beetle 2011. new
Okay, after reading the ten pages, here are my thoughts:

I think one of the biggest things is the iChat remote desktop functionality. I have long been wanting very basic Apple Remote Desktop abilities in OS X. It is the perfect way to help a friend or family member troubleshoot a computer problem or teach them how to do a particular task.

Now, it seems, in iChat, all they have to do is share their screen, and you can take over! (If I am reading the description correctly!)

This is huge, in my opinion. I even considered buying Remote Desktop last year to help my computer-challenged family members with certain issues. Excellent-- yet totally unexpected-- development. (Strange that they didn't demo this feature during the keynote, though.)

Oh yeah, Time Machine is cool.

And this is the other biggie for me. Idiot proof and, in my opinion, truly necessary. Sure, you hope you'll never need it but it's the same with insurance. (And to those whining about the space theme, don't worry. Someone-- either Apple or a 3rd party developer-- will make it so the theme can be changed. Personally, I like it.)

http://www.apple.com/macosx/leopard/accessibility.html

From this site:

Closed captioning
QuickTime currently supports closed captioning by including a text track alongside audio and video content. But improved QuickTime support will automatically display the CEA-608 closed captioning text standard in analog broadcasts in the U.S.

-----

Anyone think this means support for Closed Captioning in iTunes video downloads? As a hearing-impaired Mac-User, the lack of subtitles/captions in the TV shows is the one thing keeping me from buying a bunch of them. I hope they address this issue soon...

Good point. I would love that if they ever decided to make TV shows available to those outside the US.

* Mail: The advancements are welcome. I, also, send emails to myself all the time. Good idea.

* Spaces: Well, not a huge feature for me. I think Expose does a good enough job.

* Dashboard: I like the web clip thing.

* Spotlight: Not much new there for my use.

* iCal: I never use it but now that the To Do list option is there, I might.

* Accessibility: I think the new voice is more important than some may think. Having an OS voice that sounds, well, real, might have some interesting applications.

* 64-bit: Depends on apps, doesn't it?

* Core Animation: Now, is this something the average Joe can utilize or is it for pros? Looks cool, nonetheless.

Enhanced iChat: Nifty new features, but here's the deal: Apple needs to look beyond Cupertino and survey the IM landscape that exists outside of the US, because it's huge. Most PC-using kids and twenty-somethings overseas live and breath and depend on two kinds of software, an internet browser and an IM client. Overseas, Yahoo and MS Messenger are all that's used and the features that are provided by those clients are heavily depended upon by the overseas youth culture because they were born and raised on that stuff. If iChat (or any other client) at a minimum can't provide support for Yahoo and MS Messenger protocols with absolute one for one feature parity with PC's, you can forget about selling a Mac (or at least the Mac OS) to these kids, because it's just an absolute deal-killer without IM support that they are used to. The IM culture overseas is just that big, that integrated, and they (along with their IM friends) don't use AOL and they don't use .Mac and they aren't going to. The IM scene overseas and it's dependence on MS Messenger and Yahoo is practically a youth culture in and of itself now and ignoring that is simply bad business for Apple at this point.

Of all the iChat comments on these 10 pages, this one is the most significant. Apple has to get together with Microsoft and Yahoo! to work this out. I know, like, 3 people who use AOL. and I don't want a 3rd party patch job. (I know some of you swear by Adium but I really like iChat.)

Finally, it appears that some of these make features included in the .mac service redundant. Specifically, Backup (displaced by Time Machine) and, to a lesser extent, iCards (now challenged by the stationery features in Mail). This is in direct contrast to MWSF '06 where it seemed that .Mac would take on a larger role.

-Squire
---
new new beetle 2011.
I'll just wait until the 4GHZ Mac Pro. I wonder what that bad boy can do.:rolleyes:
Yeah. I'm waiting for the 16GHz Mac Pro Super Duper Ultra Extreme. Boy, you don't even want to know what that machine will be able to do...
---
new 2011 Volkswagen Beetle
orangerizzla
Apr 6, 10:37 AM
I'm just guessing but it's possible that Apple will announce the new FCS and ship it when Lion ships, perhaps around the June WWDC.

I think your probably right but I sure hope they announce something. I certainly didn't buy my brand new MacPro to run the leather clad iCal... ;-)
---
2011 new beetle pictures.
I hope that the new FCP will resemble iMovie: No need for rendering and a precision editor! I like the ease of use of iMovie, should be adopted by FCP.

Looking for some controversy are we?!!! :rolleyes:
---
2011 new beetle pictures. new
WWDC ... it's getting closer ... can't wait to see what's announced. Oh yeah ... we'll see the preview of Leopard too.

Bring it on Steve :D
---
2011 Beetle, 2011 Volkswagen
Wirelessly posted (Mozilla/5.0 (iPhone; U; CPU iPhone OS 4_3_1 like Mac OS X; fi-fi) AppleWebKit/533.17.9 (KHTML, like Gecko) Version/5.0.2 Mobile/8G4 Safari/6533.18.5)

The SuperMeet stage show aka FCP (or if **** hits the fan then iMovie Pro) preview begins at 7 pm.

7pm Vegas Time? If so, for others scheduling your availability like me :cool::

Pacific Time: 7:00pm
Mountain Time: 8:00pm
Central Time: 9:00pm
Eastern Time: 10:00pm

Yes, its 7 PM (PST). Although, the FCP presentation could start later since its general stage show for the Supermeet.
---
dezeinstein
Jun 8, 06:46 PM
You've got questions. We've got transistors.
---
Now come on. Time machine? With a picture of outer space and stars? This looks so gimmicky.

True, it's a cool demo, but hopefully there's a simpler default interface.
---
It is Gretzky not Gretsky.
---
lol, i think the people are just cashing in ;)
---
LethalWolfe
Apr 10, 10:31 PM
Unless, like I posted earlier, the iPad app functions as a UI for the main application over the network. The Mac (or cluster of macs) takes care of the heavy lifting, and the iPad is used to make edits remotely, and broadcast to HDTV's.

AirPlay & AirEdit.

If you had a cluster of Mac Pro's using thunderbolt (or whatever...ethernet, fibre, etc) to talk to each other, and you used the iPad as a remote UI, you could edit, compress, and broadcast from anywhere.

Apple has all the pieces in place to do this. AirPlay, AppleTV, iPad, iTunes as a media hub for all the devices to communicate, Qmaster, etc...

This has been a long time coming. I remember in 2006-2007 hearing rumors that Apple was working on a tablet like controller for logic. It was to be used to edit the timeline, or act as a virtual mixer, etc. This has been brewing for years, and I think it's almost a reality.

Avid demo'd basically this last year at NAB. IIRC all the media was on servers in Virginia and the presenter did the demonstration on a laptop using a web app.


Lethal
---